Meat & Bone Processing Machinery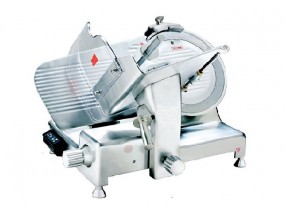 -Full polish and anodized aluminum-magnesium alloy body, resistant to rust
-High pricision slicing control thickness
-Powerful motor, low noise, energy-efficient
-Anti-slip feet, stable and safe to use
-With safety automatic knife grinding device above the meat slicer blade
-Hygienic, no harm for health
-Blade of hardened and chromium-plated steel
EXW price: USD550-USD1500/set
Pls contact us for accurate price.Suggest to shipped by air or DHL,TNT etc post.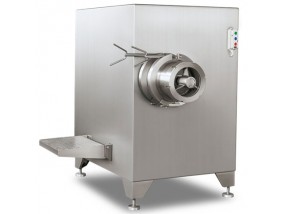 a. Rapid maintenance and easy cleaning
b. Elegant appearance, stainless steel cabinet with polishing appearance, easy for cleaning.
c. Stranding cage adopts precision casting process, no blisters, the low temperature of the meat material is conducive to preservation.
d. Drive shaft stainless steel, seated in special seals and ball bearings
e. Nice design and few friction between grinder, easy to keep meat fresh. Automatic discharge, lower labor intensity.
FOBQINGDAO price: USD3800-USD18000/set
Pls contact us for accurate price.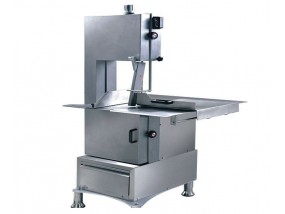 ※High efficiency, low energy consumption, safe and convenient operation, beautiful appearance.
※Stainless steel welding, where the parts in contact with food are made of stainless steel and special treatment, in line with international standards of food hygiene
※Two working tables, one is fixed, the other is movable. Efficient, steady running, easily operating, easily to clean.
※Built-in waterproof safety device, when the machine outer cover opens, it will stop working.
FOBQINGDAO price: USD850-USD3600/Set
Pls contact us for accurate price.
A. High efficiency,50-60 times/per minute.
B. Double guided propulsion system, which ensures a uniform slice propulsion.
C. Automatic operation, saving labor costs.
D. Good safety performance.
E. Stainless steel chassis, the overall seam welding.
F. All the cutting parts are easy to clean, and can be disassembled without tools installed.
FOBQINGDAO price: USD1750-5200/Set
Pls contact us for accurate price.
※Working speed is full automatic mode.up to 50-90 kg/10 minutes.
※It is designed with a plane body, and the whole stainless steel seal plate is in line with food hygiene and easy to clean.
※With stainless steel door, surface special treatment, easy to clean and maintain.
※Thickness adjustment platerib design, can adjust the processing thickness, will not shake when moving.
※With safety pressure bar design, it can improve work safety.
※The machine is waterproof, easy to clean, safe and hygienic.
※Compact structure, beautiful appearance, simple operation, high efficiency, low power consumption, easy cleaning, and good cutting effect.
FOBQINGDAO price: USD2500-4000/Set
Pls contact us for accurate price.
Displaying 1 to 5 ( of 5 products)
As a professional Meat & Bone Processing Machinery supplier from china, we provide R & d, manufacturing, installation and maintenance etc integrated services, product include: Meat Cutting Machine, Meat Grinder, Frozen Meat Slicer, Electric Bone Saw, Bowl Cutter.