Industry News
Vegetable washing machines are used for commercial purposes
Views: 419 Update date: Aug 14,2018
Innovation has been taking place in every single gadget thereby the machines which are invented for the purpose of making food in short-term has more response. Especially in the case of commercial purpose, the inclusion of smart machines is significant. Among such products, the
commercial vegetable washing machines
are very useful to the peoples.
Everyone wish to use the vegetables after making immersed wash but isn't possible while at the largest number, as a result, vegetables will be cleaned improperly. And so the vegetable washing machine takes its role these vegetable washers are used for several commercial purposes. Aside from the method entailed while washing the vegetables are so easy.
In the market finely designed and constructed commercial used vegetable washers are available. You can utilize the supreme quality of machines for easy washing. The water in the machine will be constantly supplied and it will completely remove the unwanted dirt, insects and other impurities from the vegetables. No damage will reside on the vegetables while washing. Besides it can able to carry 15 Kgs to 35 Kgs in both tilting and non-tilting versions of machines.
· Through its operation, you will have to save a lot of time.
· Helps the users too thoroughly to wash any vegetables.
· Essential and suit with every purpose.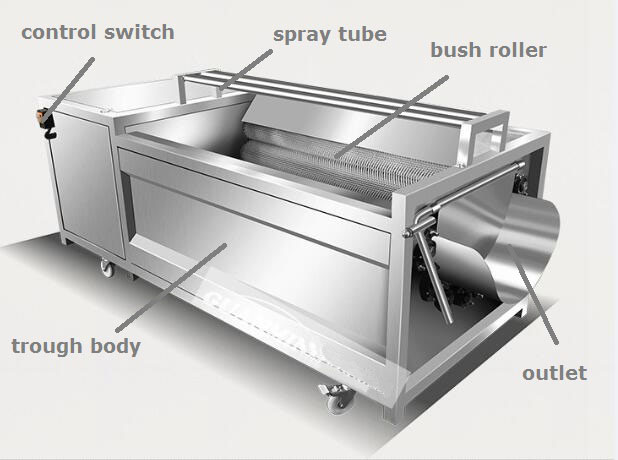 Previous: Garlic peeling machine classification
Next: Garlic peeling machine classification