Industry News
Use of Attention for Garlic Peeling Machine
Views: 669 Update date: Jun 30,2020
When user operate the garlic peeling machine, below points should be noted:
1. Before starting the machine, carefully check whether there are sundries in the peeling barrel.
2. Make sure the machine cover is locked.
3. Place peeled garlic in a funnel, preferably dried garlic without pedicle. The rate of peeling is higher.
4. Before cleaning and disassembly, disconnect the power supply and stop the machine.
5. Do not press the switch with wet hands during the processing.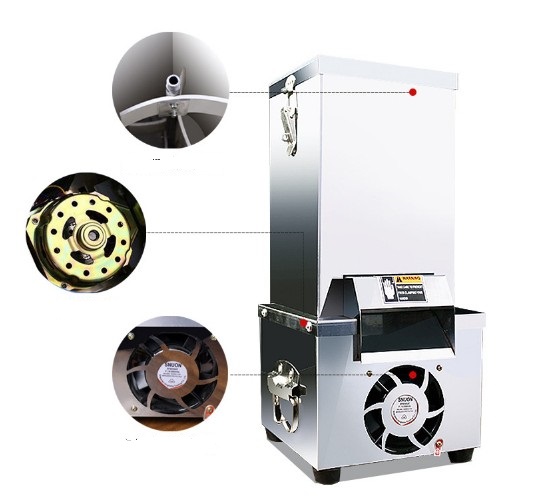 ---
We-HENAN LOFTY MACHINERY CO.,LTD is source food machinery factory, our garlic peeling machine different with other supplier.
※ The machine structure is simple, 200W pure copper motor.
※ Durable, fast speed,low failure and low maintenance.
※ Small size, weight only 8.5 kilograms.
※ 110V/220V as option.
※ Using food grade stainless steel as raw material,clean and sanitation.
---

FOBQINGDAO price: USD75-USD140/Set
Pls contact us for accurate price.
---
---
About the Peeling
1, Garlic peeling machine can only suitable for dried garlic, the whole garlic dry in the sun then put into the barrel.
2. Red garlic, purple garlic, one-clove garlic with lower peeling rate, please be careful to buy.
3. Wet and fresh garlic can not be peeled.
Previous: Commercial chocolate tempering machines increase your productivity
Next: Commercial chocolate tempering machines increase your productivity