Steam Generator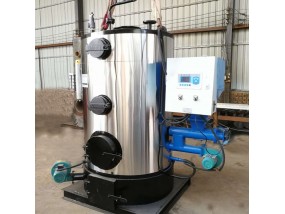 ※ Compact structure, small footprint.
※ Integrated design of steam boiler,silo,feeder.
※ Multi-return layout, 93% high thermal efficiency.
※ Wide-range in application,biomass,pellet,wood,firewood etc.
※ Automatic intelligent computer control.
※ No pollution gas emission, real green environmental protection products.
Displaying 1 to 1 ( of 1 products)
Our Biomass Steam Boiler is patented design,include feeder,water pump.steam header,blower,induced fan,dust collector etc.suitable for firewood, wood chips, wood blocks and kinds of biomass pellets raw material.
------Widely used, low running cost, labor saving.
------Exhaust gas without pollution, in line with environmental protection requirements,
----- Best-selling biomass steam boiler on the market.