Apple Processing Equipment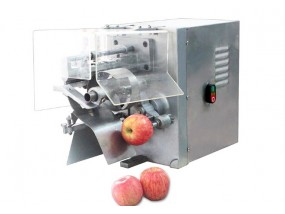 ※ Direct plug-in use, 220V household electricity is convenient and fast.
※ High peeling rate, labor saving, stable peeling rate.
※ High efficiency, 600-800 pieces per hour.
※ Imitation of manual peeling, to achieve effect of manual peeling.
※ When peeling, it cancutting and core remove, which is more efficient and saves manpower.
FOBQINGDAO price: USD2500-USD3000/SET
Pls contact us for accurate price.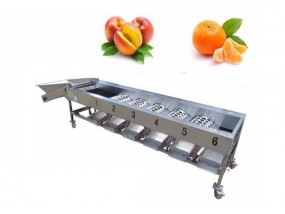 ※ SS201/Q235 as option.
※ Simple compact and firm structure, beautiful appearance.
※ 380V, 50HZ, 1.5KW.

※ High sorting efficiency, simple operation and less power consumption.
※ Drum diameter specifications can be customized according to actual size of the required fruit.
FOBQINGDAO price: USD2400-USD3000/SET
Pls contact us for accurate price.
Displaying 1 to 2 ( of 2 products)
Apple peeler corer slicer is a special machine for apple processing. It is a trinity machine integrating peeling, core removal and splitting. It can be widely used in apple jam, canned food and other processing fields.
The operation of machine is simple and convenient, all parts in contact with materials are made offood grade 304 stainless steel sanitary materials. The machine can be operated by one person, saving cost, time and labor.