Vegetable Fruit Slicer
Multifunctional Electric Vegetable Slicer Machine
1) SUS 304 construction, meet the highest hygiene standards
2) Multiple usage, fully automatic systerm.
3) Large capacity & easy operation
4) Protection device and safety switch
FOBQINGDAO price: USD1500-USD2500/set
Pls contact us for accurate price.

Product Details


Multifunctional Electric Vegetable Slicer Machine
Electric Vegetable Slicer Machine also named vegetable cutting machine.This machine simulates principle of maunal vegetable cutting, adopts motor-belt variable speed mode to realize the high & low operation. It can efficiently fulfill the requirements of 2-25mm slicing, the centrifugal slicing structure of machine head can complete the slicing function of hard fruits and vegetables. The conveyor belt device transfer product from machine head directly to the tool rest.
Commercial Vegetable Cutting Machine can process lots of fruit and vegetable into slices, filaments, dices, lumps, strips and other shapes with different blades.Applies to:
1. fruit such as: apple,pear,banana etc.
2. tuber vegetable such as: potato,carrot
3.leafy vegetable such as: cabbage,spinach etc.,especially to sea-tangle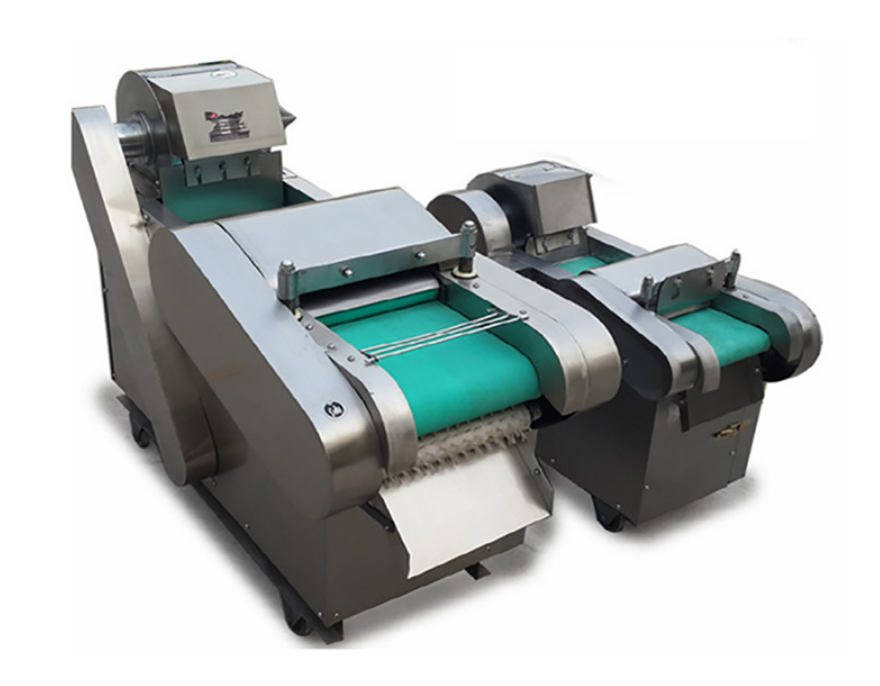 ---
Technical Parameters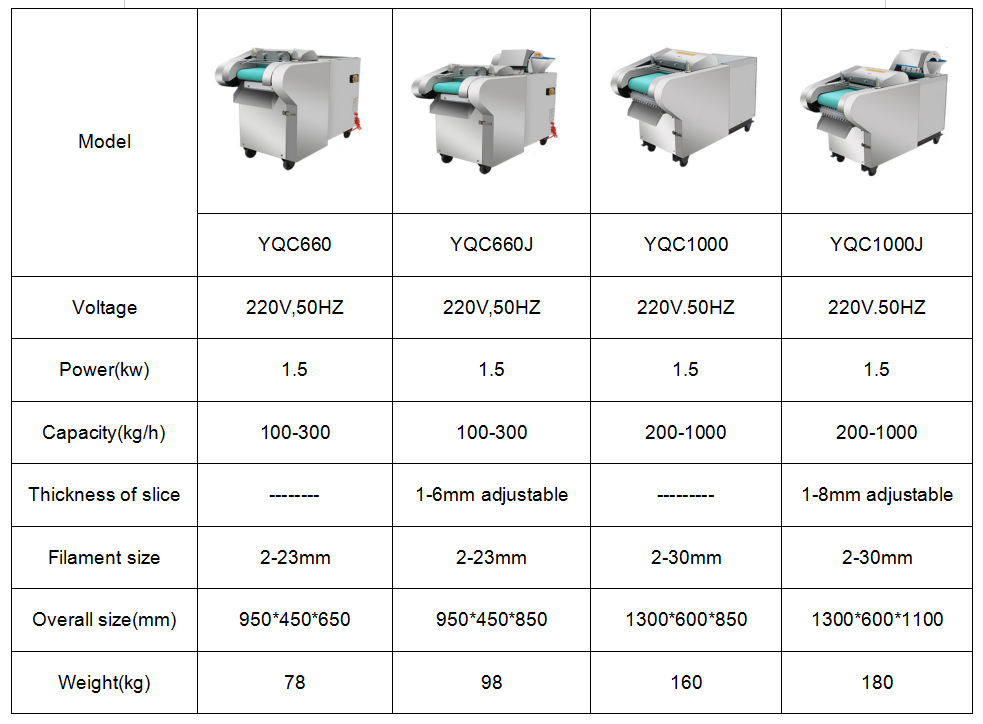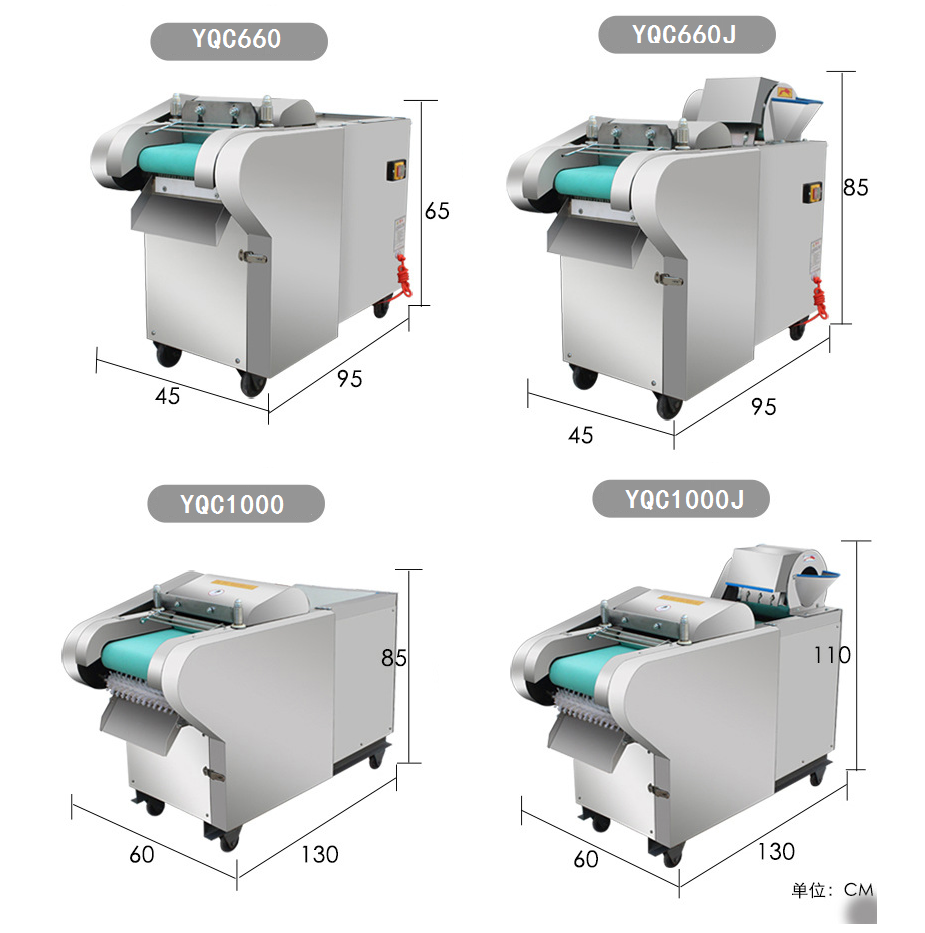 ---



Main Feature of Multifunctional Electric Vegetable Slicer Machine
1) SUS 304 construction, meet the highest hygiene standards
2) Multiple Usage
* By changing the cutter sets, it can cut various kinds of vegetable into cubes, threads, slices, strips, and various shapes.
3)Large Capacity & Easy Operation
* Easy to operate and to change cutter set. With large capacity, it is suitable for restaurant and small food processing plant.
4) Protection Device & Safety Switch
* The machine stops working automatically when the door is opened due to the safety device. There is also an emergency switch to stop the machine for improper operations.
---
Cutting

Fin

al Product
The Multifunctional Electric Vegetable Slicer Machine can cut lots of fruit and vegetable with root and leaf into slices,dices,diamond, filament etc.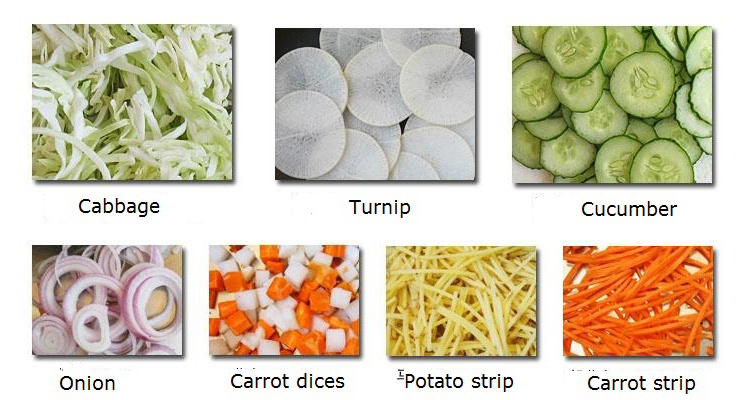 ---
Detailed Images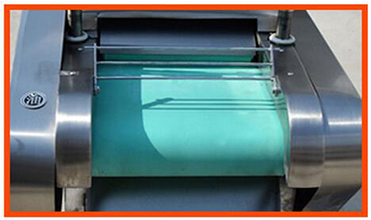 Machine Parts Name:Conveyor belt
Material:Natural rubber
Original:China
Adopt natural rubber conveyor belt, health and safety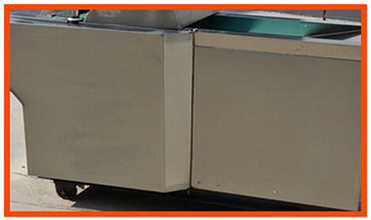 Machine Parts Name:Machine frame
Material:Stainless steel
Original:China
Stainless steel material, meet safety standard, processed food is healthier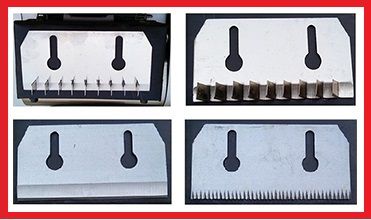 Machine Parts Name:Cutting knife
Shape:Straight knife, wave knife, diamond knife, dicing knife
Original:China
Different shape cutting knife could process fruit and all kinds of vegetables
with root and leaf into the form of slices,dices,diamond,filament etc.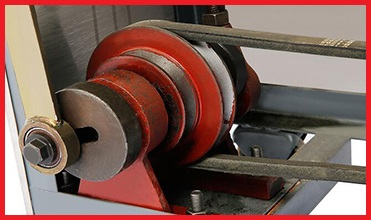 Machine Parts Name:Adjustable eccentric wheel
Material:45#
Original: China
Control the speed of cutting knife,by that control the thickness of slice and filament.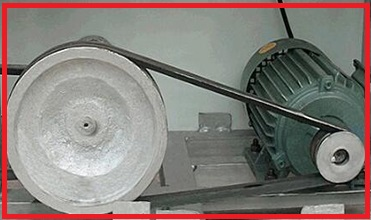 Machine Parts Name:Motor
Specification:220V/380V,110V,415V etc.
Original:China
Pure copper wire motor, low noise, strong efficiency, fast speed
---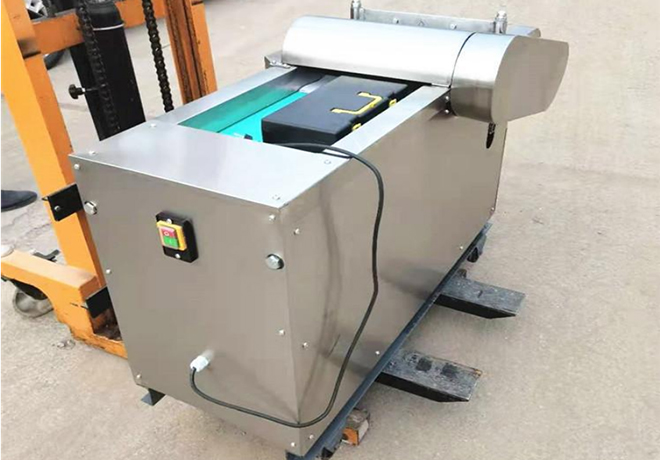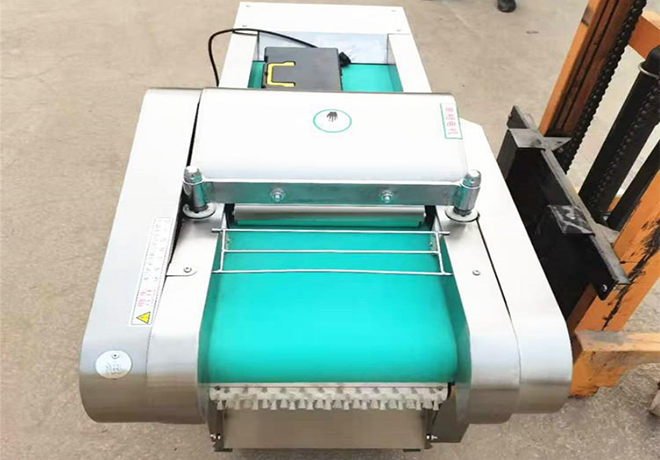 ---
Is not you want? Click here
Brush Vegetable Washing Machine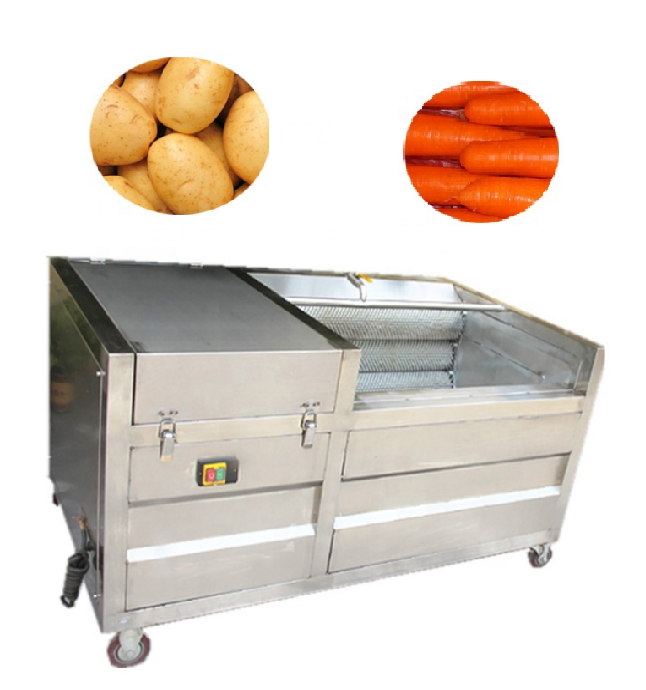 LFP100 Commercial Pumpkin Melon Peeler Machine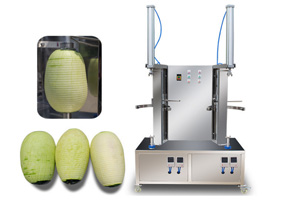 Industrial Vegetable Washing Machine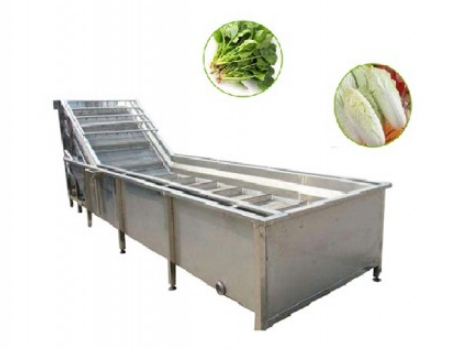 Vertical Watermelon Pumpkin Peeling Machine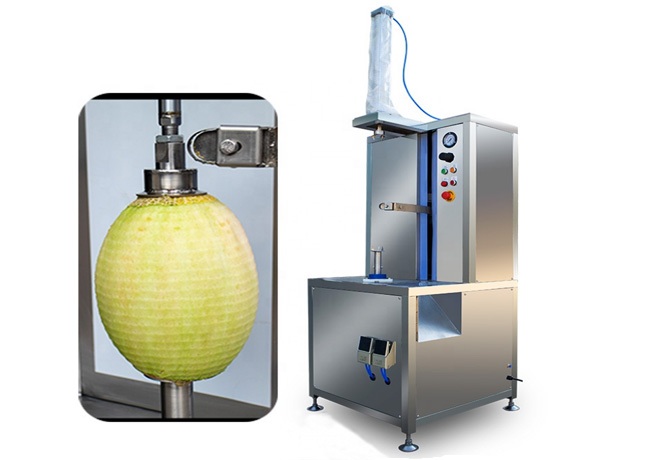 ---
Contact Info
HENAN LOFTY MACHINERY CO.,LTD
Email: info@loftymachinery.com
Website: www.loftymachinery.com
Contact Person: Erie Li
Whatsapp/Mobile:+8613619848687
Inquiry Now
Can't find the specific information you're looking for? Have a question ? Contact Us