Vegetable Washing Machine
Product Details
Introduction of Drum Vegetable Washing Machine
This Drum Vegetable Washing Machine is my company's latest design of the international advanced level cleaning equipment,it uses the roller to roll fruits and vegetables and wash them with the high pressure nozzle,so as to achieve the purpose of cleaning fruits and vegetables.According to material features,the roller of the machine can be designed into mesh type or rolling rail type.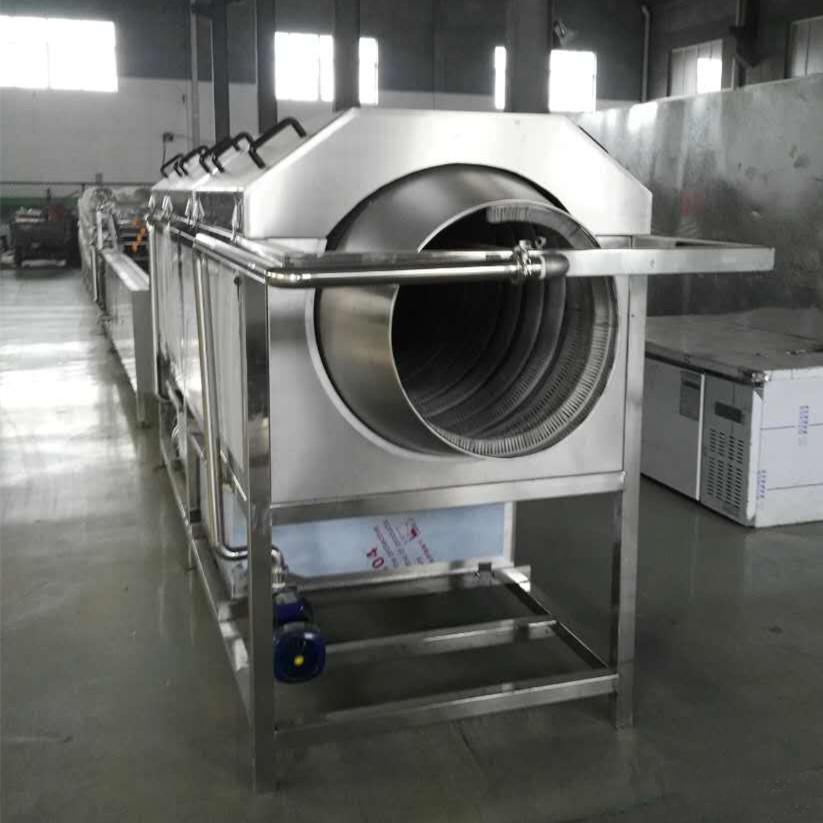 Application of Drum Vegetable Washing Machine
The rotary drum washing machine is designed for washing and peeling oval fruit and root vegetables, for example cassava, ginger, carrot and so on; also suitable for the food package bags.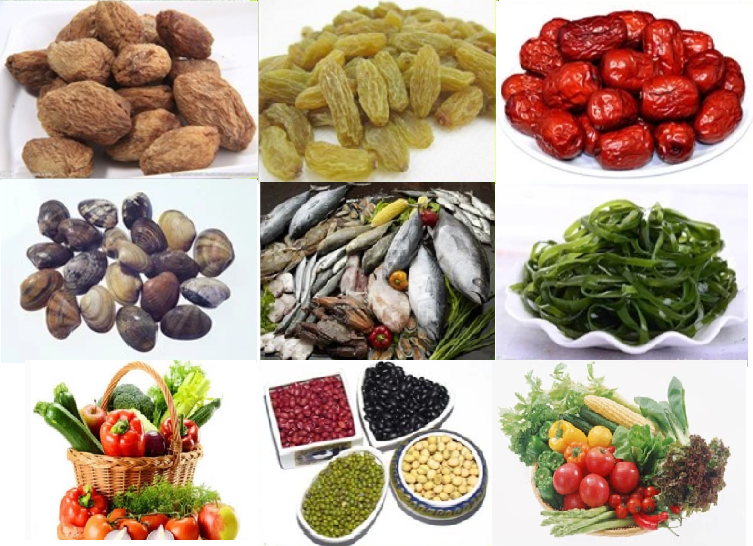 Structure of Drum Vegetable Washing Machine
This machine is made of 304 stainless steel and mainly composed by the reducer, water pump, drum, frame, roller, scrubbing brush, spray pipes, hopper, cover, tanks, valves, shaft, motor frame, electrical control switches and some component parts.suitable for various washing capacity.
Working Principle of Drum Vegetable Washing Machine
After material enter into the roller,realize tumbling and cleaning with the function of drum and high-pressure spray of water.And due to the inner wall of the roller is equipped with hollow screw,thereby facilitating the material forward output uniform, and sewage enter the drip pan flow into the water filtering tank through the mesh on the surface of the roller, and then enter into the tank through the mesh of water filtering tank, the dirt will remain in the filter tank.Filtered water through filtration tank, under the action of the water circulation pump output to the spray pipes, again cleaning materials, so as to achieve the purpose of cleaning.
Feature of Drum Vegetable Washing Machine
(1)high washing efficiency
(2)Low damage to material
(3)Energy,water-saving
(4)Easy to operation
(5)Stainless steel 304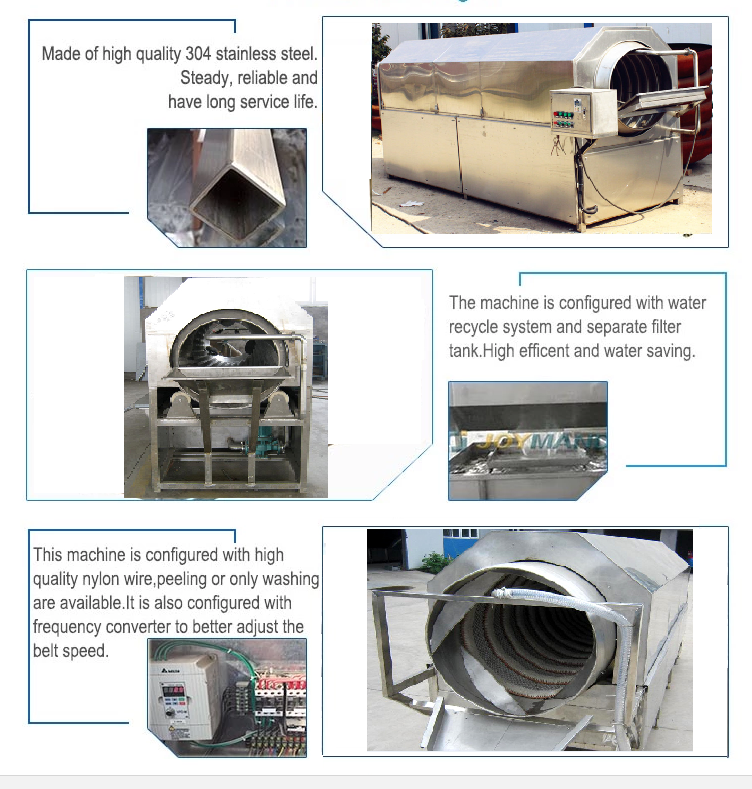 Technical Parameters of Drum Vegetable Washing Machine
Model

Power

Machine Size

Weight

Capacity

LFE3000

3kw

3000x1200x1600mm

500kg

800kg/h

LFE4000

4kw

4000x1200x1600mm

600kg

1000kg/h

LFE5000

7.5kw

5000x1300x1600mm

1000kg

2000kg/h

LFE6000

10kw

6000x1300x1600mm

1200kg

3000kg/h

LFE8000

11.5kw

8000x1400x1600mm

1600kg

4000kg/h

LFE10000

15kw

10000x1400x1600mm

2000kg

5000kg/h

Remarks

Hard type brush with peeling function and soft type brush with only washing function are available.

Bubble generator is optional.

Voltage can be customized.

We can design the machine according to your requirements.
Production Process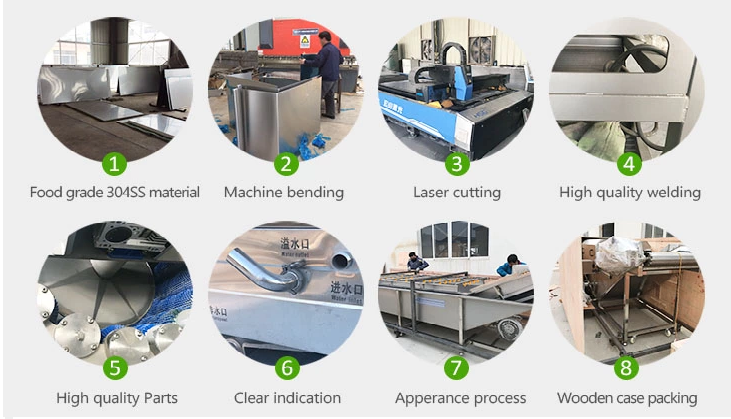 Packing and Shipping

Inquiry Now
Can't find the specific information you're looking for? Have a question ? Contact Us