Fish Processing Equipoment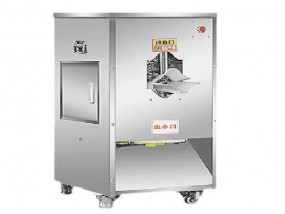 ※ Made of 304 stainless steel, in line with food hygiene standards.
※ It can kill fish continuously, when the whole fish is out of descaling device, thesubsequent fish can befeed, so as to improve efficiency of killing fish.
※ The fish scales are removed cleanly without hurting fish skinand fins, ensuring appearance of the fish is complete. The opening is accurate,internal organs are removed cleanly without destroying fish gallbladder. Automatic water inlet spray, with fish scale waste water separation tank. This machine is equipped with moving wheels for easy movement.
FOBQINGDAO price: USD1100-USD1400/SET
Pls contact us for accurate price.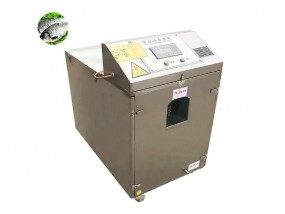 ※ Fully automatic open back fish scaling killing machine, one machine with multiple functions.
※ Saving time andeffort,smallspace, and simple operation.
※ Easy to operate, safe and reliable, and many modelsas options.
※ Whether it is a big fish or a small fish, it can cleanly remove scaleswithin 10 seconds without harming fish body.
FOBQINGDAO price: USD1900-USD2300/SET
Pls contact us for accurate price.
Displaying 1 to 2 ( of 2 products)
Our fish processing equipment include:fish cutting machine,fish scaling machine,fish filleting machine,fish skin peeler,fish killing machine,fish gutting machine etc.More than 10 years manufacture experience,min order 1 set, accept customized service,12 months machine warranty, lifelong after-sales service provided.
Contact Info
HENAN LOFTY MACHINERY CO.,LTD
Email: info@loftymachinery.com
Website: www.loftymachinery.com
Contact Person: Erie Li
Whatsapp/Mobile:+8613619848687