Vegetable Fruit Slicer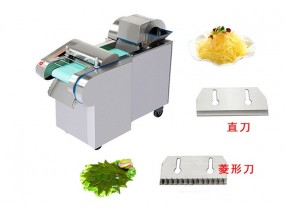 1) SUS 304 construction, meet the highest hygiene standards
2) Multiple usage, fully automatic systerm.
3) Large capacity & easy operation
4) Protection device and safety switch
FOBQINGDAO price: USD1500-USD2500/set
Pls contact us for accurate price.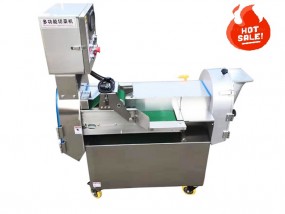 ※ Stainless steel machine body, not easy to rust. In line with national food grade standards.
※ Equipped with universal wheels, it is more convenient to move, sturdy and durable, stylish and beautiful.
※ Intelligent regulation. Operation interface is simple and clear. Easy to use, stable operation.
※ Equipped with multiple cutterheads.
FOBQINGDAO price: USD3000-USD3500/SET
Pls contact us for accurate price.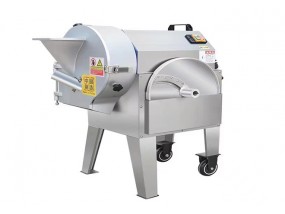 ※ This machine is a single-head tomato cutting machine;
※ Simple operation, fast and convenient use;
※ By changing cutterhead or double frequency modulation to adjust speed of conveyor belt and chopping knife, various specifications of slices, shreds and dices can be cut;
※Whole machine is made of 304 stainless steel, which is safe, hygienic, beautiful and durable;
※ Shredded, sliced, and diced with uniform thickness and size, cutting surface tissue is fresh, fibrous tissue of fruits and vegetables is not damaged.
FOBQINGDAO price: USD900-USD1200/SET
Pls contact us for accurate price.
Displaying 1 to 3 ( of 3 products)