Vegetable Fruit Slicer
Commercial Double Head Vegetable Cutting Machine
※ Stainless steel machine body, not easy to rust. In line with national food grade standards.
※ Equipped with universal wheels, it is more convenient to move, sturdy and durable, stylish and beautiful.
※ Intelligent regulation. Operation interface is simple and clear. Easy to use, stable operation.
※ Equipped with multiple cutterheads.
FOBQINGDAO price: USD3000-USD3500/SET
Pls contact us for accurate price.

Product Details
Commercial Double Head Vegetable Cutting Machine
Product Description
Commercial double head vegetable cutting machine is multi-purpose, could cut leafy vegetables and root vegetables to slice, filament, strip, dice, segment and so on.
Root vegetables: potatoes, taro, sweet potatoes, melons, bamboo shoots, onions, eggplants.
Leafy vegetables: celery, cabbage, spinach, etc.
The shape of rootvegetable:slice, four corners filament, Dice, oblique piece.
Leafy vegetables are transported by conveyor belt, speed of rotaryblade and belt are independently controlled by frequency converter,cutting sizeis adjusted from 1-60 mm.
Applicable customer groups of automatic vegetable cutting machine: food factories, clean vegetable processing plants, college logistics, student nutritious meals, safe breakfast, restaurant chains, central kitchens, central factories, corporate canteens, etc.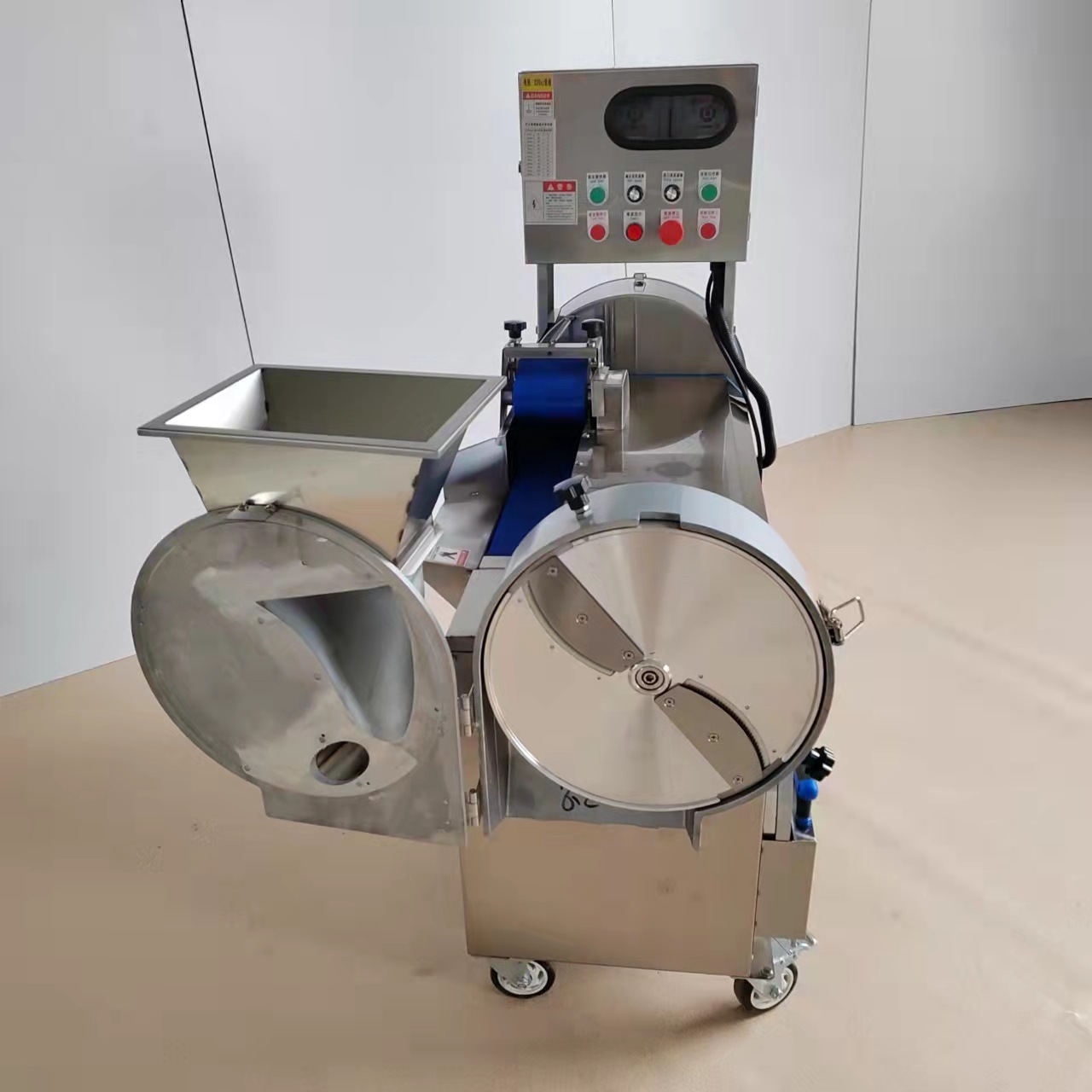 ---
Automatic Vegetable Cutting Machine Feature
※ Multifunctional commercial vegetable cutting machine is a new type of electronic mechanical vegetable cutter, which can be used for slicing, shredding, dicing of bulbs (those with softer texture), and cutting leafy vegetables tostrips,filaments, and slices.
※ Use differentcutterhead to process different types of fruits and vegetables,so as to realize multi-purpose effect.
※ Use frequency converter to controlcutting speed, which is accurate and convenient.
※ Fast cutting speed,equal to 10 peopleworking at same time,save time and energy.
※ Stainless steel machine body, not easy to rust. In line with national food grade standards.
---
Technical Parameter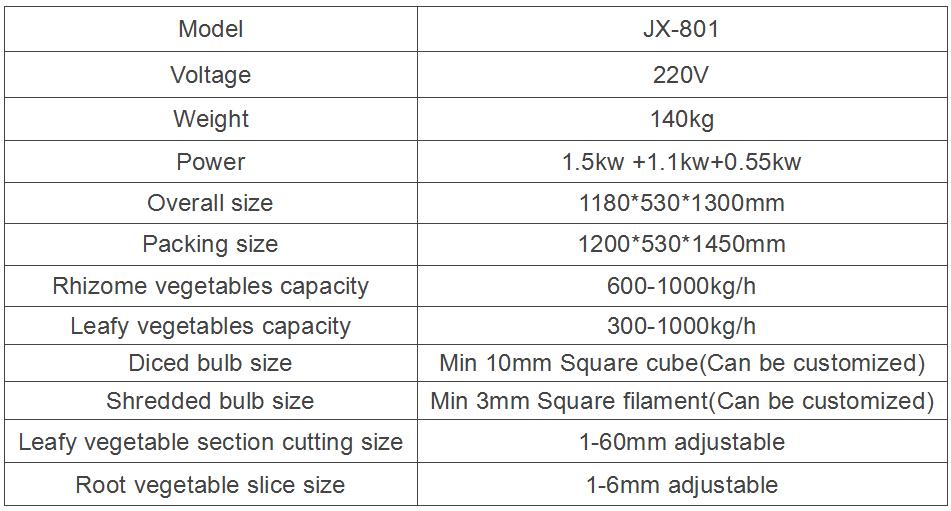 ---
Structure of Vegetable Chopping Machine
---
End Product Effect Show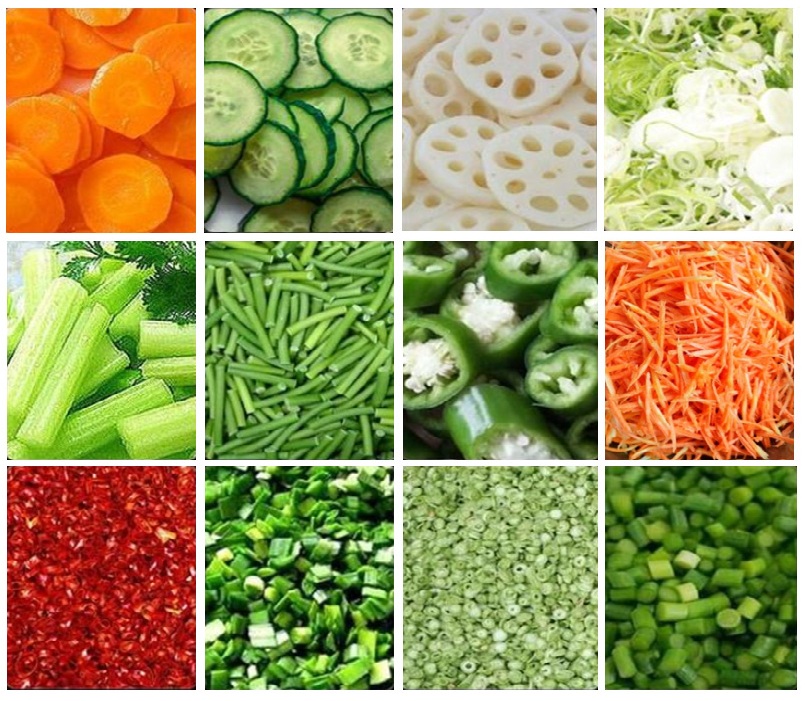 ---
More Details of Industrial Vegetable Cutting Machine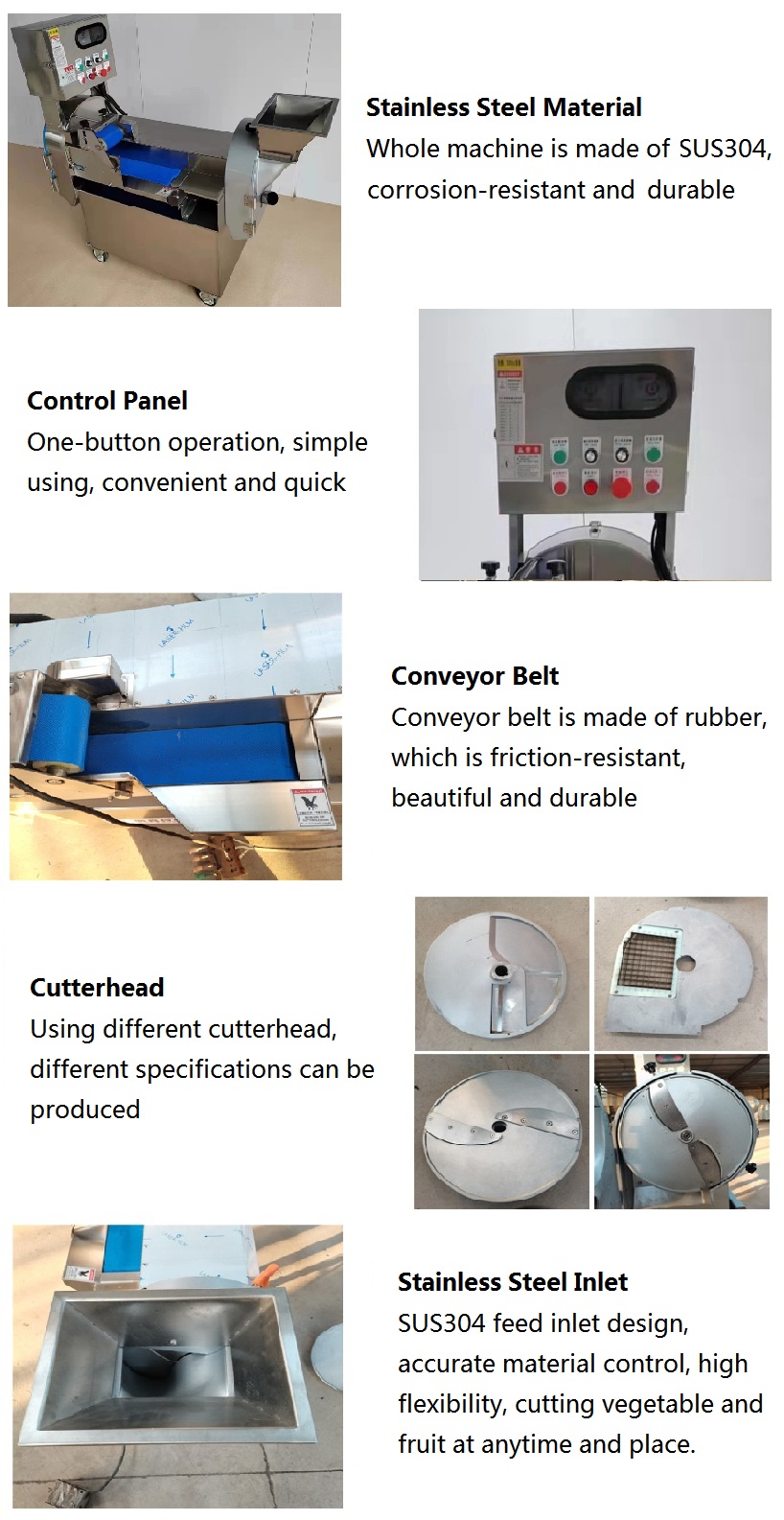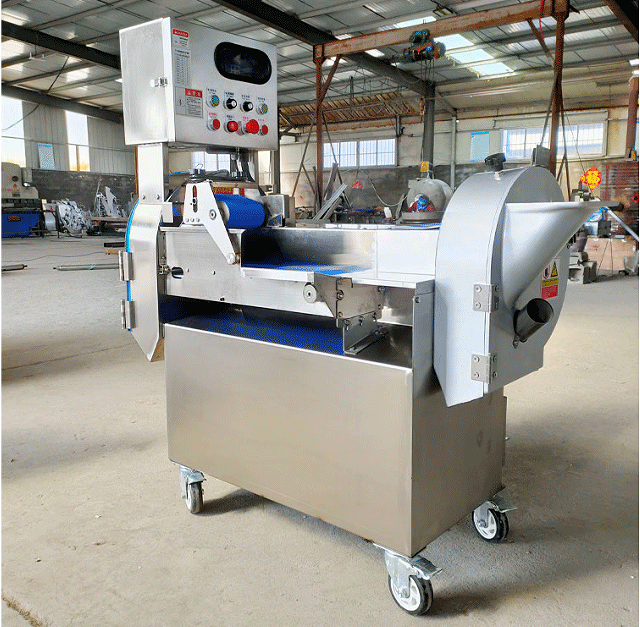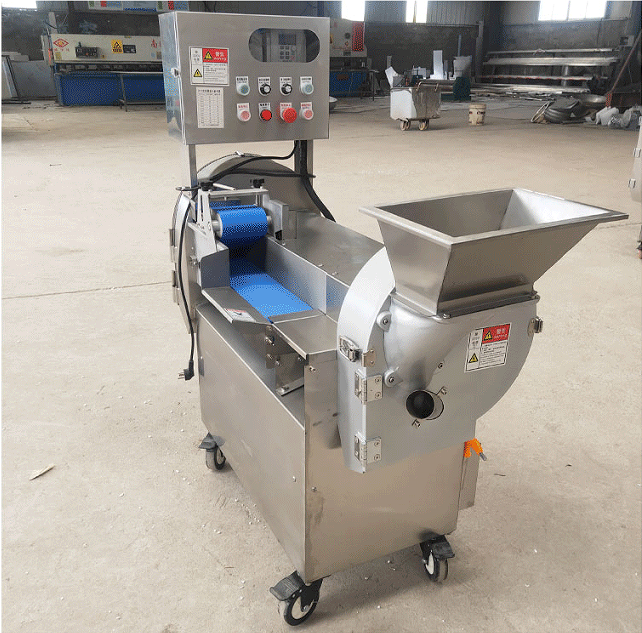 ---
Is not you want?Click here
Multifunctional Vegetable Slicer Machine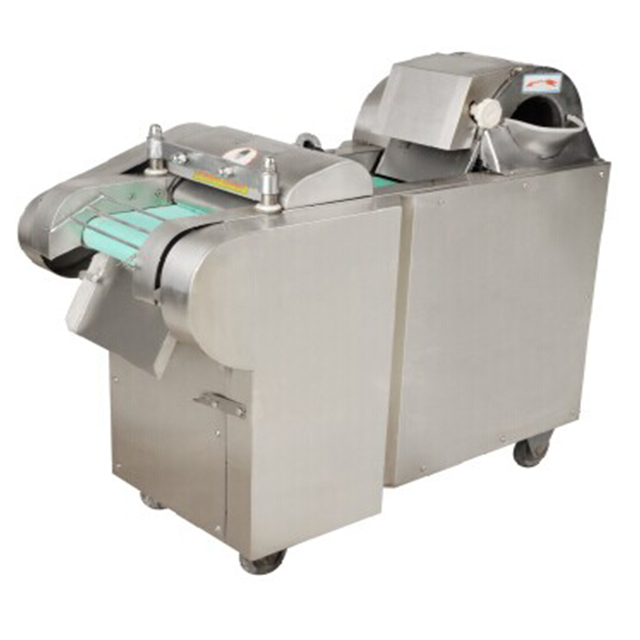 SS Commercial Meat Grinder Machine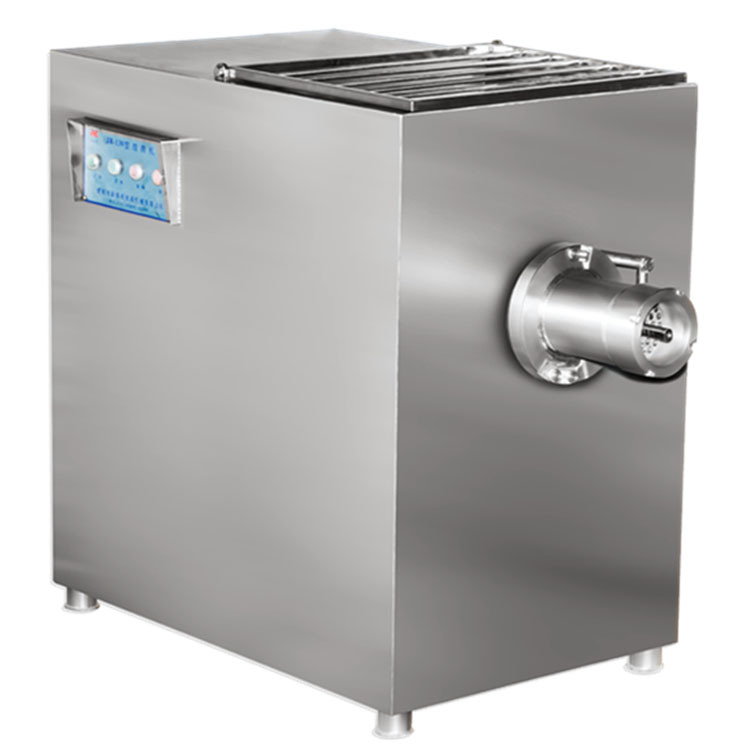 Single Head Cabbage Carrot Cutting Machine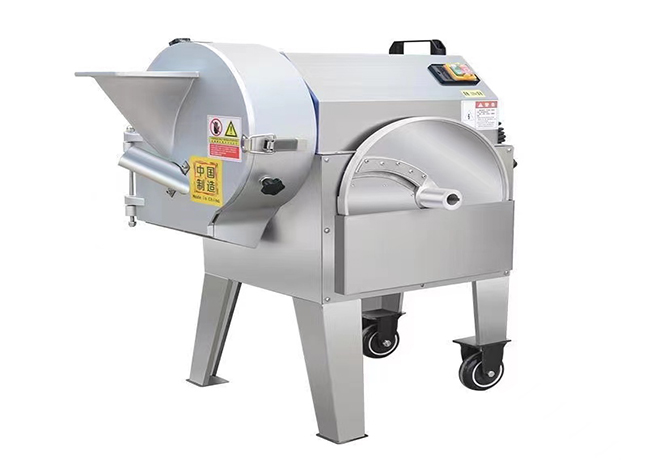 Automatic Dumpling Samosa Making Machine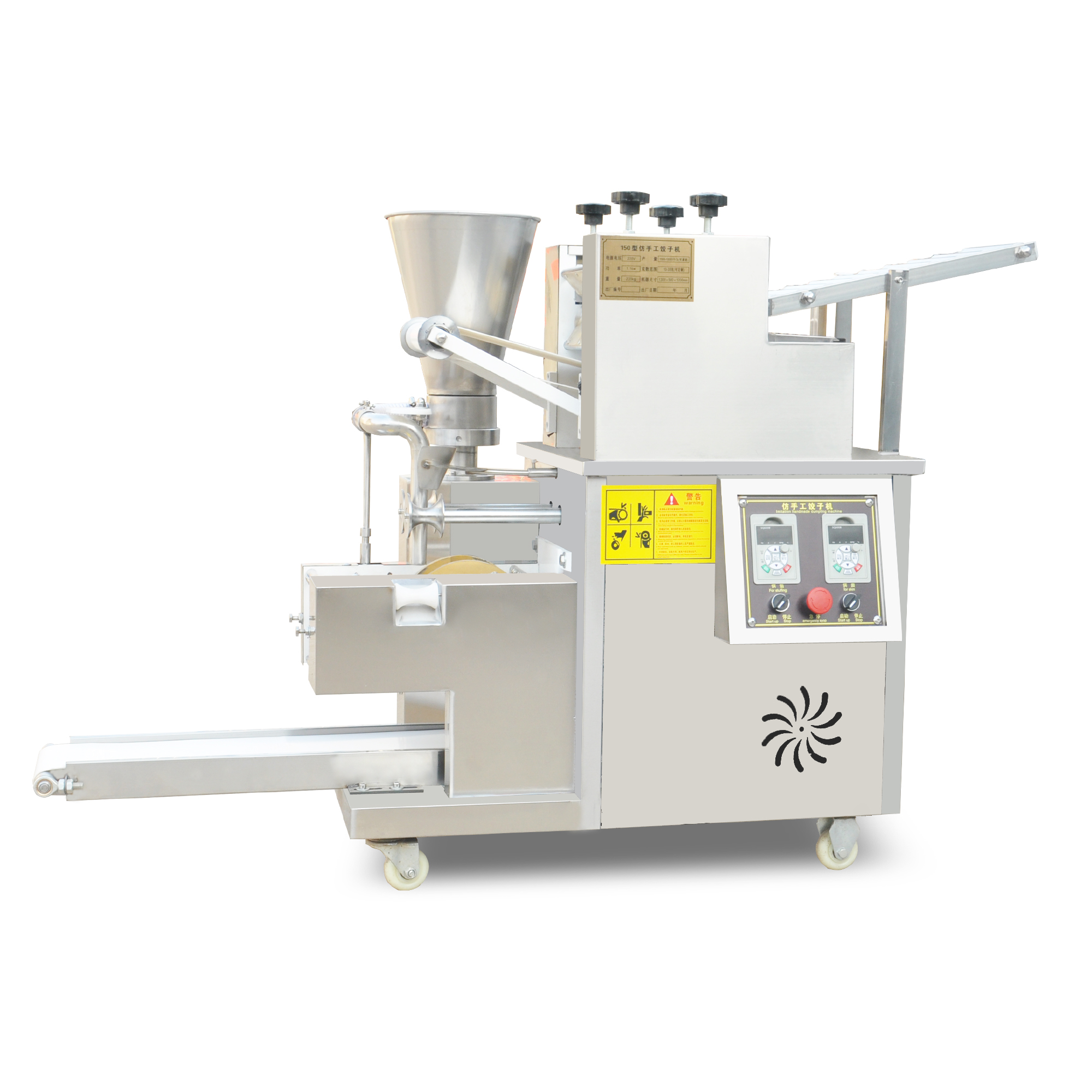 ---
Contact Info
HENAN LOFTY MACHINERY CO.,LTD
Email: info@loftymachinery.com
Website: www.loftymachinery.com
Contact Person: Erie Li
Whatsapp/Mobile:+8613619848687
Inquiry Now
Can't find the specific information you're looking for? Have a question ? Contact Us