Company News
Welcome to buy quality vegetable washing machine
Views: 722 Update date: May 16,2018
Welcome to buy the quality fruit and
vegetable washing machine
at low price from our factory. As one of the leading manufacturers of various machineries in China, we will offer you a discount and personalized service. Please be free to get the cheap equipment from us.
Our equipment includes:
* High capacity washing system. Drum washing machines with automatic waste and earth extraction systems. Complete systems of accessories upon request.
* We build according to the specifications of each client, to meet the specifications of the current demand for processors: manufactured to work 7 days a week, with high process volumes and minimal maintenance.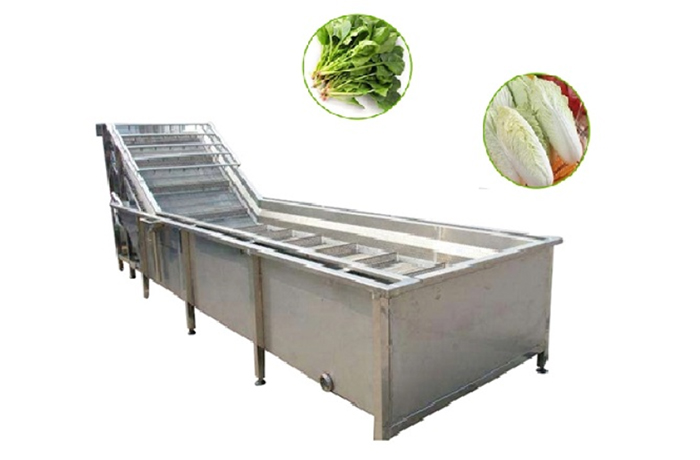 Characteristics of vegetable washing machine:
* All the stainless steel production, in accordance with the national norms and hygiene of the foods.
* The whole structure, simple and practical design, installation, easy maintenance.
* Promote the dial plate with the ribs of the structure to reduce the water to its power, thus increasing the life of the vegetable washing machine.
* Secure electrical controls, safer and more reliable operation. The sturdy frame, of welded structures, the machine works smooth, low noise, to ensure trouble-free operation.
* Professional washing machine to wash potatoes and carrots; in different sizes, with optional such as: feeder, poured, prewash, levelling system, waste extractors, and sealed bearings.
Vegetables through the sorting process in the automatic float board, dial plate by rotation of the feed axis, the fruit according to the direction of circulating water flow and accelerate the rotation, increasing the cleaning time of the fruit, making fruit to accelerate the rotation, and increase the flow of its discharge efforts to increase mutual fruit convection, resulting in a deeper cleaning effect.
Previous: 440V,60HZ Industrial Vegetable Washing Machine shipped to Mexico
Next: 440V,60HZ Industrial Vegetable Washing Machine shipped to Mexico