Industry News
Commercial chocolate tempering machines increase your productivity
Views: 1534 Update date: Oct 09,2019
Chocolate making is a unique art, so it is advised to use a highly efficient tempering machine. The specially manufactured machine is capable of producing natural and tasty chocolate within short time duration.
All kinds of people, regardless of their age, love to eat chocolate. It is the main reason why the popularity of this item increasing more and more. The increased level of fame will encourage many people to start a chocolate manufacturing business. A machine plays a vital role in running this business so that you can choose and use the right kind of quality commercial chocolate tempering machine. It is designed in a manner to induce a suitable amount of pressure to liquid chocolates. This technique will make the chocolate crispy and smooth. The good thing about this machine is that it is working based on CNC technology.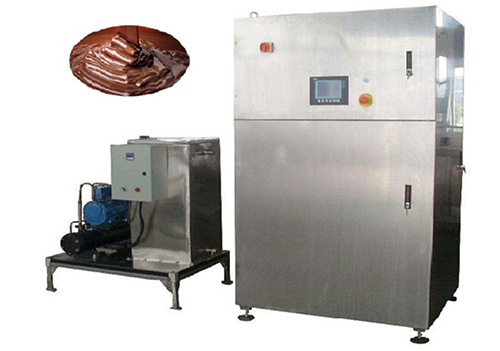 Everything about the working principle
The tempering machine includes a unique tempering procedure which will control the desired temperature automatically at every production process. The most impressive feature of this machine is that it is designed based on the characteristics of CBE and cocoa butter. It is available in vertical form. The mass of chocolate is added through a chocolate pump. Then, it reaches the temperature adjusting phase. You will receive the output exactly from the machine top. Finally, the chocolate will be properly crystallized with fine colour, preserving time and excellent taste. It is vital to know that this machine is capable of performing four different functions in a simultaneous manner. It includes chocolate melting, tempering, dosage, and bubbles elimination. This machine includes a simple operation. By using this machine, you can produce chocolate with better efficiency and accuracy. It will avoid the waste of additional chocolate.
Previous: Top 10 vegetable washing machine manufacturers
Next: Top 10 vegetable washing machine manufacturers