Industry News
Two Types of Potato Peeling Machines are Available
Views: 391 Update date: Jul 19,2018
Potato peeling machines are divided into different categories that you can choose according to your requirement. You have to go through the details, technical specifications, features and other piece of information and make the right decision to choose the best one. Stainless steel
electric potato peeling machine
or revolver peeler CRR are different models of such machines that are sure to make everything easy and hassle-free.
Features of stainless steel electric potato peeling machine:
· They are made of stainless steel  —  durable and hygienic.
· Machine structure is compact and easy to operate.
· They come with higher threshing rate, lower breakage, clean and healthy.
· They are ideal to use to save time and water. After cleaning and peeling, you will see no cracks and broke phenomenon.
· They come with a power switch button that is waterproof too.
· Not to mention the motor inside as it won't be damaged by water.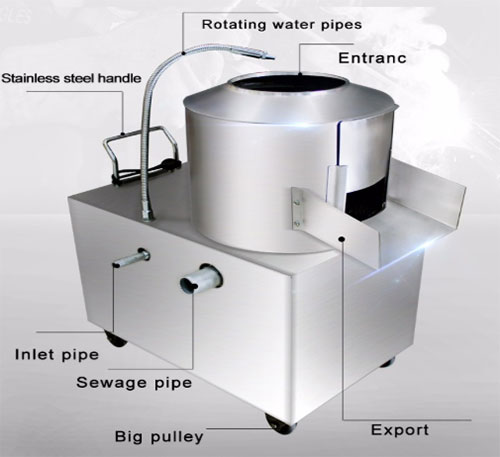 Features of revolver peeler CRR:
· Machines are of high strength SUS 304 Stainless steel production blasting.
· They come with special nylon brush both peeled and polished.
· They come with a clean visual splash guard that means they are original, healthy and safe to use.
· Ladder chassis and suspensions structure, high strength angle moving wheels and durable life are some added features.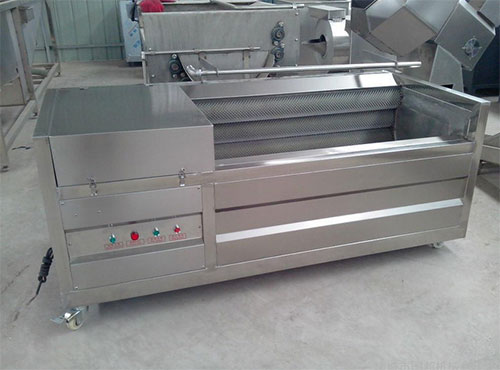 These machines are energy efficient and come with a gamut of added features and benefits. Here, you have to make the right decision to choose the best one that is convenient for you and place your order.
Previous: Vegetable washing machines help save much time
Next: Vegetable washing machines help save much time