Industry News
Uses of commercial vegetable washing machine
Views: 1300 Update date: Jan 04,2019
Nowadays the machines are enter into our daily life. A machine could make our work very easier and faster. Most food manufacturing companies are using those kind of machines. We provide latest models and high quality commercial vegetable washing machines for restaurants, high style hotel kitchens, catering industry.
The vegetable washing machine is designed for washing the vegetables and fruits from dirt, wax and pesticides. Then we give all fresh produce, even organic and protected from harmful surface. The vegetable washing machine is popular in the countries of Africa, Mid East and North America. The vegetable washing machine is one of the certified products and ensures product safety.
How the
vegetable washing machine
works?
The machines cleans the item like relies on hand wash. There are vibration spraying and drum type vegetable washing on that machine. The vibration spraying style becomes the vegetables cleaning pools.
This vegetable washing machine is designed to wash vegetables, meat, fish, etc. With more quantities it becomes wash within 2 – 3 minutes. It's removing unwanted dirt with high pressure of passing water into it. After washing the vegetable is maintained while cleaning form multi functional and become high quality.
This washing systems work with various applications. The conventional hydro-wash flume has one of the washing technologies. In this non-mechanical designs gently removing sand, stone, floating wastes and bacteria from which item to wash. It will prevent from adding chemicals in the food item. This commercial vegetable washing machine becomes very popular in today's market.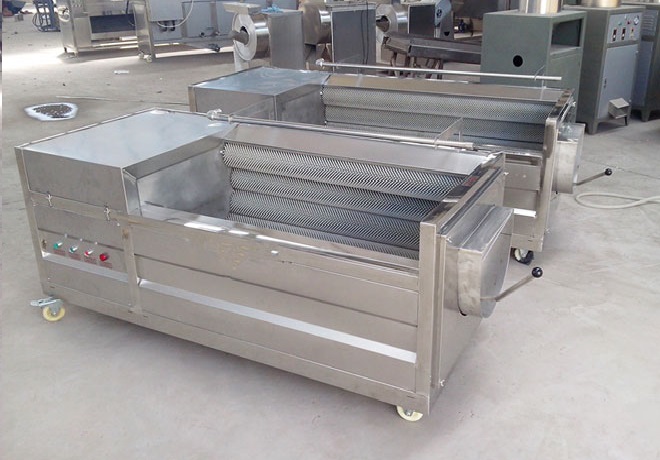 Previous: How industrial chocolate tempering machine works?
Next: How industrial chocolate tempering machine works?