News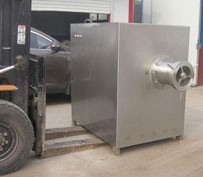 415V Meat Grinder be Delivered to Australia
Views: 1169 Sep 07 , 2017
26th, September, 2017, Australiameat grinder finish shipment smoothly. Shipping quantity 1 set, port of discharge: ADELAIDE, SOUTH AUSTRALIA Machine Model: LF160 Capacity:1.5-2t/h Power: 415V, 60HZ, 15KW Material: 304SS
Read More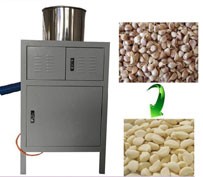 How Many Peeling Way be Used for Garlic?
Views: 1388 Sep 07 , 2017
At present, there are three types peeling way: manual,wet type and dry type. The latter two types adopt machine to instead of manual. Wet peeling is generally used for garlic deep processing plants. Because of serious pollution, have be banned by some local governments, rare in the market. Dry garlic peeling machine with compressed air as power, through airflow injection produces powerful cyclonic eddy current to...
Read More