Other Food Processing Machinery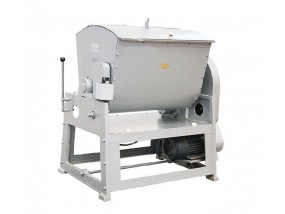 1) Made of choice material with exquisite workmanship, the gears can be mounted steadily.
2) Compact structure, steady driving, easy operation
3) Substitute manual operation, reduce labor intensity.
4) Provide different choice,meet the user's dietary hygiene requirements.
*flour bucket adopt stainless steel,shell and coverstoving varnish
*whole machine adopt stainless steel
FOBQINGDAO price: USD700-USD4900/Set
Pls contact us for accurate price.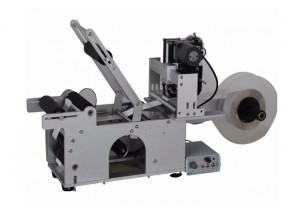 1, Adopt advanced electric eye, high object, labels detection sensitivity.
2,Adopt aluminum alloy support by anodic oxidation and advanced computer white box, elegant appearance.
3,Smart extrusion device to feeding, only need put label objects, automatic labeling.
4, Adopt card type to adjust, different objects label transition is simple.
5, Adopt synchronous belt traction, mechanical stability is greatly increased.
6, Desktop type design, compact structure, small shape, powerful.
FOBQINGDAO price: USD600-USD670/Set
Pls contact us for accurate price.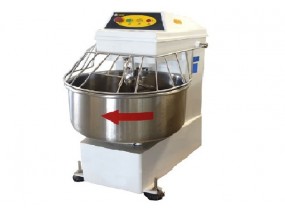 - With manual control panel/electronic button panel,operate easily, low maintenance.
- Electronic component are using Schneider, Fuji, Omron and other famous brand products.
- Using imported bearings and motors, to ensure that the process remains silent.
- Using MITSUBOSHI and GATES belts, to ensure long-term use without replacement.
- Mixing bowl, hook and rod made of heavy duty stainless steel.
FOBQINGDAO price: USD1160-USD5250/Set
Pls contact us for accurate price.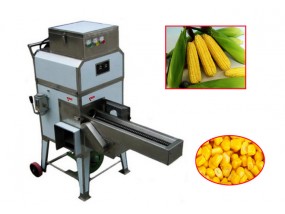 √Design reasonable:Total machine adopts SS304 manufacturing, easy to move and operate.
√Strong adaptability: suitable for factory assembly line with mass production, also adapt to family workshop processing.
√High efficiency: sweet corn stripping net rate can be 100%.
√Cutting tools long service life: special stainless steel materials, no need long-term sharpen knife.
FOBQINGDAO: USD3980-USD5100/SET.
Pls contact us for accurate price.
Displaying 1 to 4 ( of 4 products)
Except main series, we still supply related machinery to meet different customer needs, such as: Sweet
Corn Sheller Machine, Kneading Machine, Dough Mixer, Corn Dryer, Peanut Harvester, Potato Digger etc. More info, pls contact us by 0086-13619848687 and [email protected]