Industry News
What Makes Dry Garlic Peeling Machine Popular?
Views: 1290 Update date: Feb 07,2018
Garlic Peeling Machine is an advanced machine. It is popular in the market of France, Asia, German, America, United Kingdom, and more. Compared with conventional wet garlic machine, our Dry Garlic Peeling Machine has more visible advantages and convenience. The garlic cloves handle by the traditional wet machine go worst in a short period because the garlic cloves are damaged by water rubbing method. Because it causes more water consumption, bad smell, and water pollution. To solve this issue, our Dry
Garlic Peeling Machine
worked on the pneumatic principle which could maintain garlic pulp fresh and intact. Besides, this machine has the feature of huge capacity, high working efficiency, and low energy consumption.
Features of Dry Garlic Peeling Machine:
1. Entirely automatic dry-peel operation.
2. It works on compressed air, energy saving unit.
3. Production efficiency is high.
4. Easy for cleaning and maintenance.
5. Automatic temperature control in feed device.
6. Operation method is very easy.
7. It can peel various sizes of clove, garlic and membrane separated.
8. Suitable for single station working or complete production line.
9. No damages occur and will have long-time preservation of garlic.
10. Production output according to varieties from season, breed and nature of garlic.
11. Outside hopper, panels and contact parts SS 304.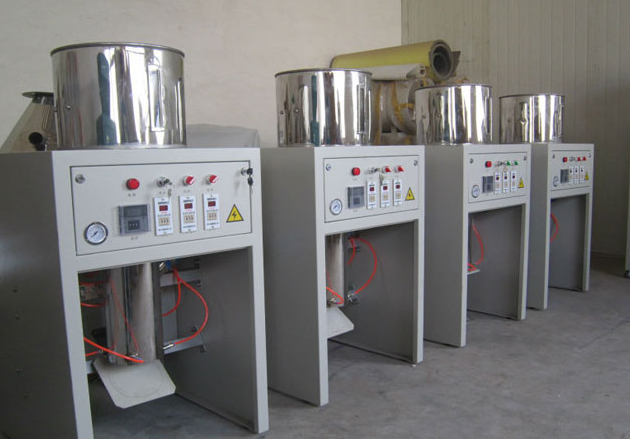 This machine has much more advantages such as improved functionality, it contains the store tank with a funnel for drying and peeling cylinder, initial drying technique is done after that the garlic membrane removal takes place. The peeled off the bulb of garlic gather in a tube and the process continues regularly. They construct the application in not only industries of food but also for little commercial use where more number of productions is required.
Our company is among the recognized names in the industry for supplying and manufacturing Garlic Machinery. Our garlic peeling machine has the capacity of more resistance to corrosion and tensile strength. It is durable, seamless in terms of finish more resistant to corrosion. This type of machine is used for peeling garlic in food processing industry and restaurants.
Previous: Why You Need Vegetable Washing Machine?
Next: Why You Need Vegetable Washing Machine?