Company News
How Does the Frozen Meat Dicer Work?
Views: 509 Update date: Oct 10,2022
Frozen meat dicer uses a servo motor to drive electric push rod during the working process.Servo motor controller is digitally controlled, accurate to the number, moves forward through servo motor. The speed can be set freely digitally, for example, if you want to cut 5mmdiced meat, input"5" on the working screen,input "9" if youwant to cut 9mm diced meat, the stepping speed is stable and accurate.
Cube meat dicing machine adopts advanced three-dimensional cutting method to realize continuous cutting of materials, which greatly improves the production efficiency. Under the premise of retaining original characteristics of raw materials, fast cutting is carried out. It avoids the drop in yield caused by extrusion of raw materials during cutting process. This machine has compact structure, knives are made of stainless steel, which is clean and hygienic, can be disassembled and replaced individually, greatly reduces maintenance cost.
Industrial meat dicer can shred, dice and slice with high working efficiency. Whole machine is made of high-quality stainless steel, composed of knives, stepping propulsion system, etc., which is sturdy and durable, and the surface is specially treated, the color is soft and beautiful, all parts and components are smooth and waterproof, so as to avoid residues from adhering to the machine. The size of the diced meat is adjustable.
*The shape of raw material is regular and not easy to be deformed after cutting.
*PLC touch screen, waterproof and beautiful, digital control accurate operation, no error, high degree of automation.
*The restaurant meat dicer is made of 304 stainless steel with a thickness of 3mm.
*Appearance of the intelligent meat dicing machine is all made of bending technology, seamless welding, clean and hygienic.
*The electric meat dicer knife group is composed of horizontal knife, vertical knife and rotary knife, which can be disassembled and easy to clean.
*Each moving part of the equipment is inlaid with copper material, the density of copper is soft, wear-resistant, and has a long service life.
*The silo is made of special resin material to assist in cutting meat, so that meat pieces are firm in silo and the diced meat has a good shape.
*Thickness of dicing can be freely set according to front knife cutting grid, running speed is stable, there are no wearing parts, output is high.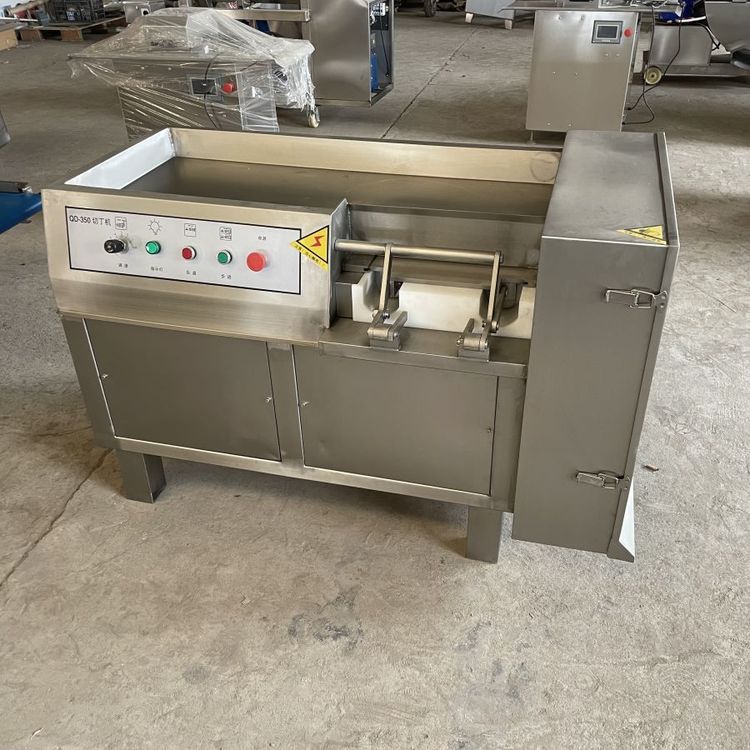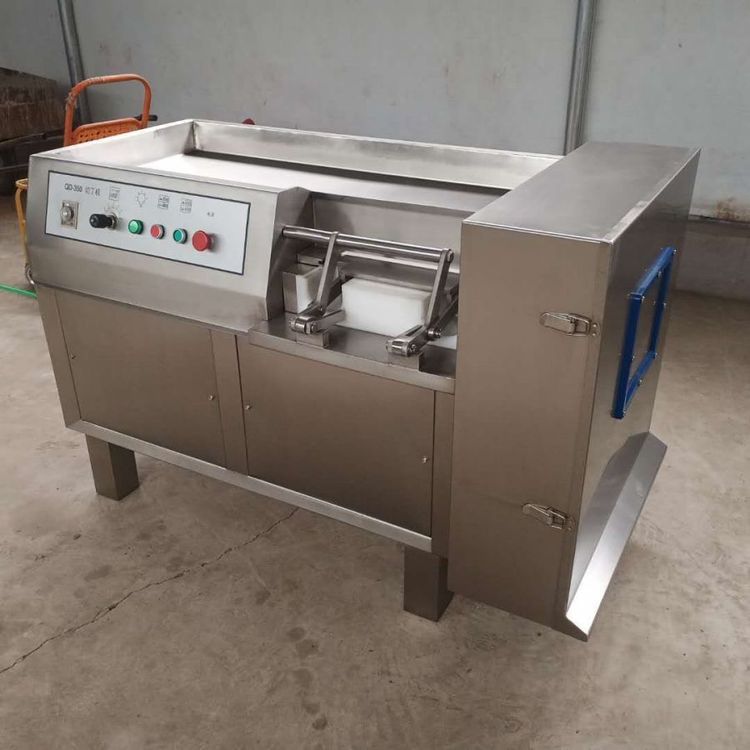 ---
Contact Info
HENAN LOFTY MACHINERY CO.,LTD
Email: info@loftymachinery.com
Website: www.loftymachinery.com
Contact Person: Erie Li
Whatsapp/Mobile:+8613619848687
Next: How to Use Dumpling Wrapper Making Machine