Meat Processing Equipment
Commercial Meat Dicer Machine/LOFTY
※ Stainless steel body, special surface treatment, easy to clean and maintain.
※ The thickness adjustment plate is reinforced, which is easy to adjust the processing thickness,does not shake when moving.
※ Meat dicers is equipped with a safety pressure rod design, makes the operation more reliable.
※ Straight-cut cutting reduces debris and loss during processing.
※ One side of the cutting groove adopts an active side pressure mechanism to facilitate feeding and improve work efficiency.
FOBQINGDAO price: USD3500-USD5400/SET
Pls contact us for accurate price.

Product Details
Commercial Meat Dicer Machine
Meat dicer is developed and designed by referring to international advanced mechanical design concept and in combination with the existing product production process requirements in my country. It is an important equipment in production process of meat products.
Scope of application: frozen food factory, snack food factory, Chinese restaurant, western restaurant, etc.
The 550 and 350 dicing machines produced by our company are suitable for large, medium and small meat food processing plants, and can also be customized to produce products with special process requirements according to customer needs. The pre-pressure design is adopted to ensure meat cubes are uniform during cutting process. When single-edged cutting, the meat push rod moves step by step to ensure correct cutting size.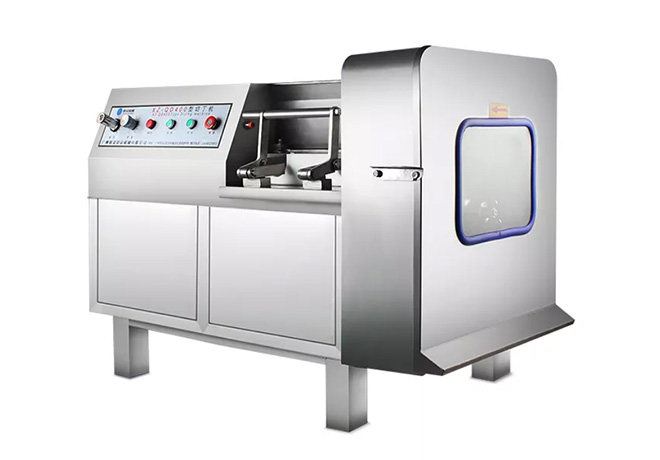 Meat dicer machine can cut meat, fat and other raw materials into diced meat required by user. Adjusting size of theknife grid can cut shredded meat, sliced meat and diced meat. The size of diced meat is determined byquantity of blades in the knife grid.
Commercial meat dicer has reasonable structure, durable knives and high production efficiency. At the same time, the equipment can accurately cut "dice", "strip", "Filament" and "slice" with high working efficiency. The maximum size of cutting is 80mm, minimum size is 3mm.Knifegrid and largeblade are easy to install, can be removedeven if no tools are used, which is convenient for cleaning and replacing.
Meat dicing machine is made of high quality stainless steel and whole sandblasting treatment, reasonable structure, safe use, beautiful appearance, easy to clean. This machine can cut frozen meat, fresh meat, cooked meat, some fruits, vegetables, seafood etc products.

---
Meat Dicing Machine Features
1. Adjust the cutting thickness knob to change the advancing speed of meat push rod, by that to meet different cutting thickness requirements.
2. Adjust the pre-pressure knob to ensure product is consistent during the cutting process.
3. Adjust the meat push rod to step motion, and minimize the extrusion to product during cutting process when single-edged cutting is used.
4. One end of cutting groove adopts a movable side pressure structure, which is convenient for feeding and improves work efficiency.
5. Precise cutting, can perform rotary cutting for "dice", "strip", "filament" and "slice".
6. Cutting synchronization is good, easy to operate and clean, easy to replace and disassemble. Production efficiency is high, operation is more safer, it can be used continuously.
---
Commercial Meat Dicer Structure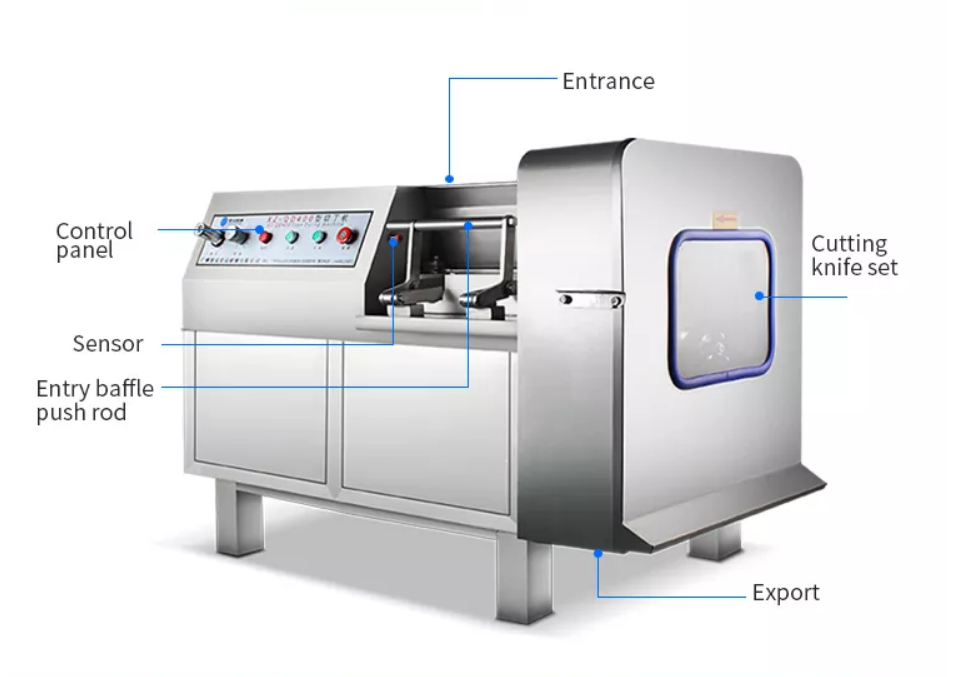 ---
Technical Parameters of Meat Dicer Commercial
| | | |
| --- | --- | --- |
| Model | QD-350 | QD-550 |
| Capacity(kg/h) | 350-550 | 550-800 |
| Cutting slot size(mm) | 84*84*350 | 120*120*550 |
| Power(KW) | 380V/1.5KW | 380V/2.25KW |
| Cutting gate size(mm) | 5、6、7、8、9、11、13、16、20、27 | 5、6、7、8、9、12、16、24、30 |
| Overall size(mm) | 1480*800*980 | 1940*980*1100 |
| Weight(kg) | 500 | 700 |
---
More Details Show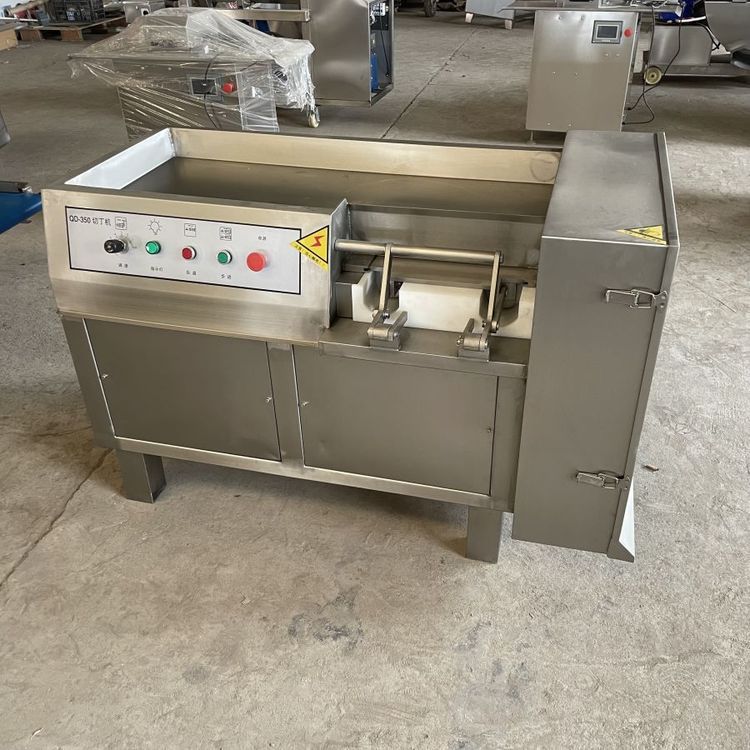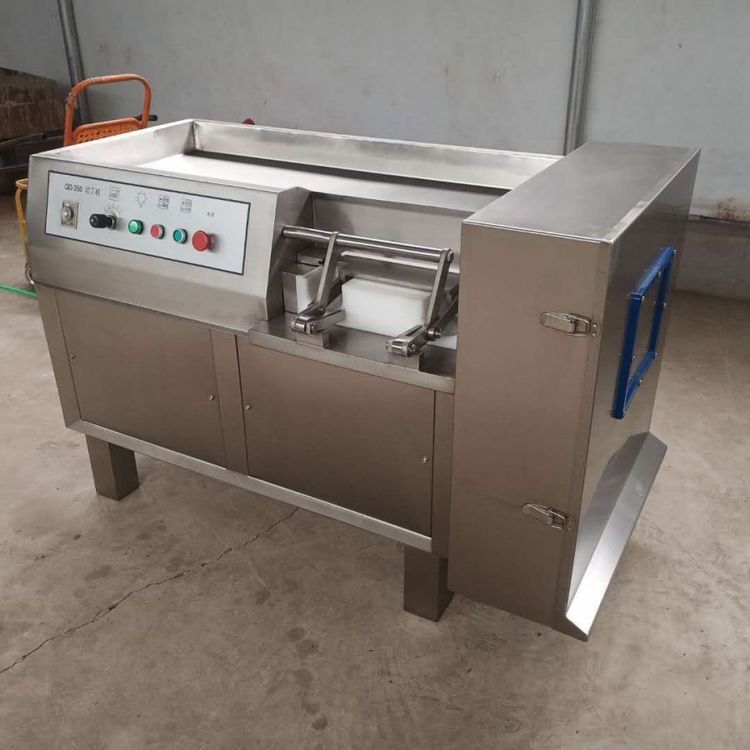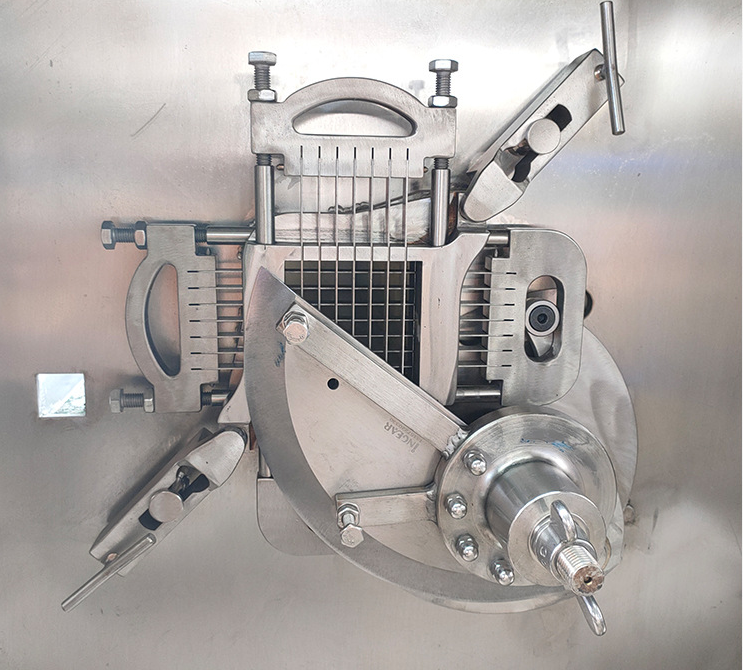 ---
Is not you want?Click here
Multifunctional Vegetable Slicer Machine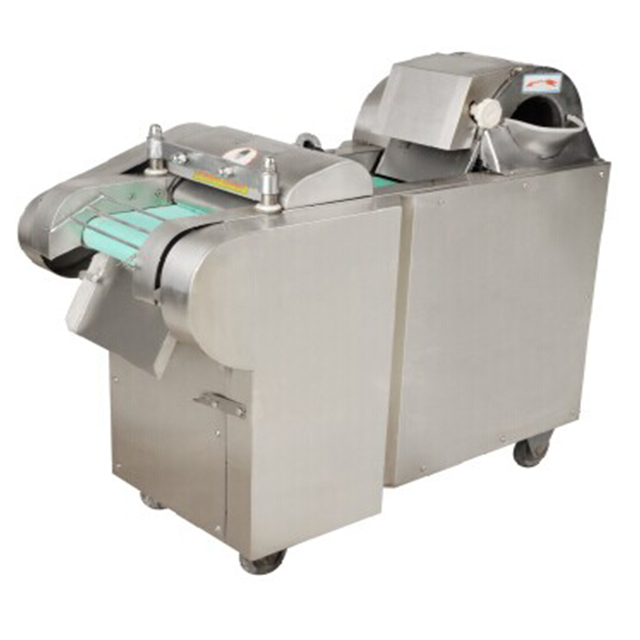 SS Commercial Meat Grinder Machine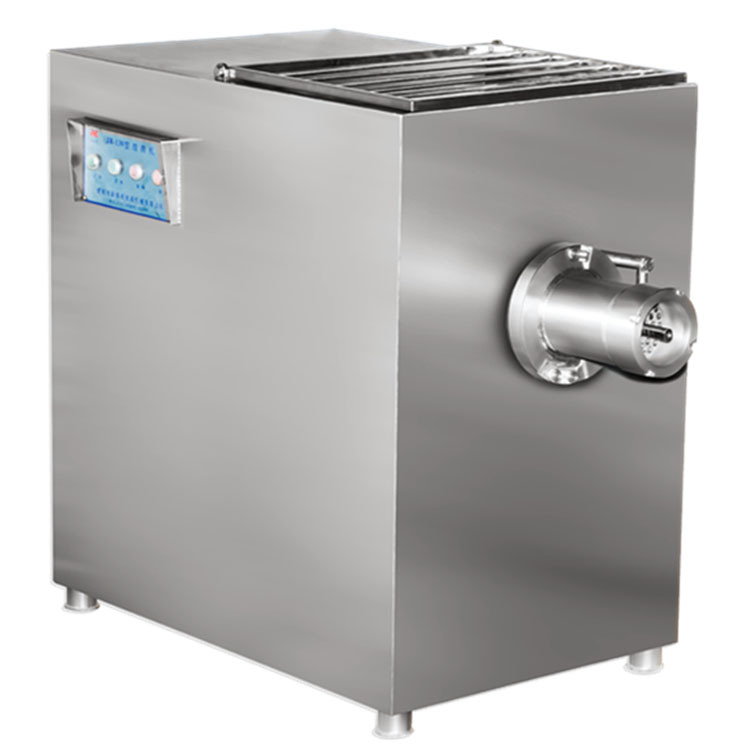 Pizza Pancake Dough Press Machine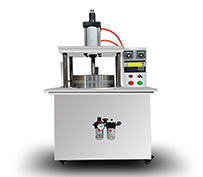 Automatic Dumpling Samosa Making Machine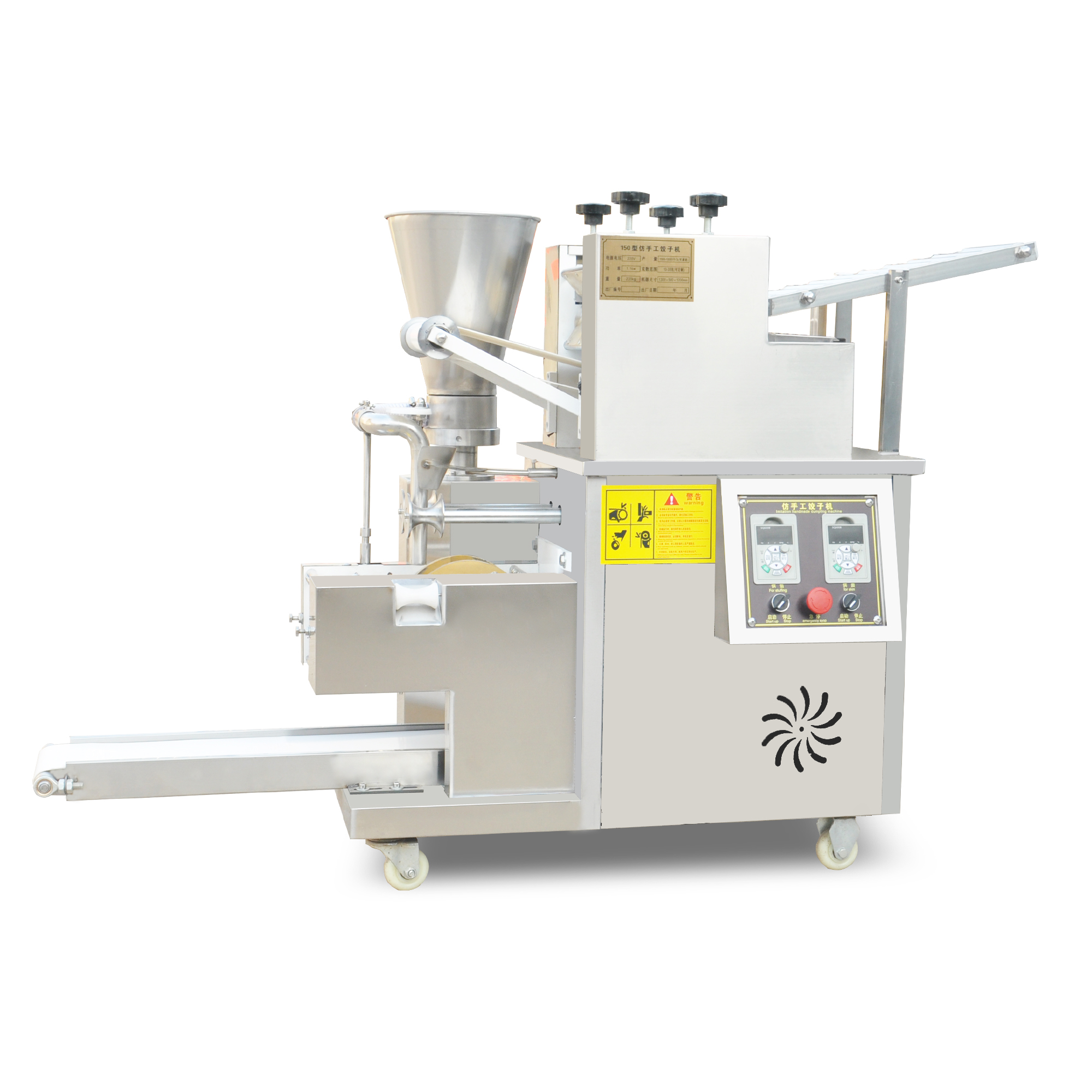 ---
Contact Info
HENAN LOFTY MACHINERY CO.,LTD
Email: info@loftymachinery.com
Website: www.loftymachinery.com
Contact Person: Erie Li
Whatsapp/Mobile:+8613619848687
Inquiry Now
Can't find the specific information you're looking for? Have a question ? Contact Us