Industry News
How to Use Chicken Meat Cutter
Views: 1078 Update date: Jul 02,2021
Chopping chicken by hand wastes a lot of time and labor, and is not conducive to large-scale business.In order to improve production efficiency, get high returans,we do long time study and design.Here suggest our SKQ-300 Automatic Chicken Cutter,stainless steel body, pure cooper motor, 380V,415V,110V customizable, broad-spectrum, cutting size uniform with less waste, It is well received in the domestic and foreign markets.
Chicken Meat Cutter could chop chicken, duck meat, small and medium animal bone, ribs, frozen meat, fresh meat, frozen chicken, chicken leg, etc., can be chopped lump, section, strip and others, shape/size could be adjusted according to need.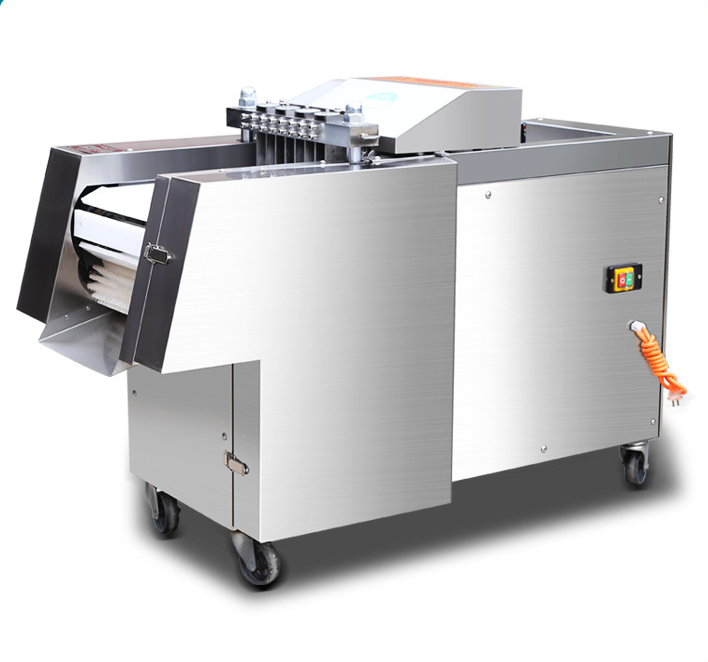 ---

Usage Precautions of Chicken Cube Cutter
To extend the service life of Chicken Breast Cube Cutter and obtain better use effect, the following matters need special attention in the process of operating the machine:
1. The machine shall be connected to ground wire before wiring.
2. It is strictly prohibited to idle the machine when wearing the cutter.
3. It is strictly prohibited for employees to touch the knives when the machine is in operation.
4. It is strictly forbidden to cut hard objects when cutting meat.
5. Requirements for cutting meat (fresh meat, such as chickens and ducks, shall be left for three hours to cut, and frozen meat shall be taken out of the freezer to be forbidden to cut, and shall be defrosted to between -8c and -10c). Cut meat raw material thickness should not exceed 7 cm.
6. After using the machine, remove the cutter and use the water gun to flush the machine from the back to the front (remember, water gun is not allowed to flush with knife).
7. The machine needs regular maintenance, and the parts needing refueling should be refueled in time.
---
Applied Range of Electric Chicken Cutter
The machine is cost-effective and labor-saving. One machine equal to many person's work. It can be chopped up to 500 kilograms per hour, which greatly improves the production efficiency.It is widely used in large and medium-sized food processing plants, collective canteens, slaughterhouses, meat joint processing plants, supermarkets, restaurants and so on.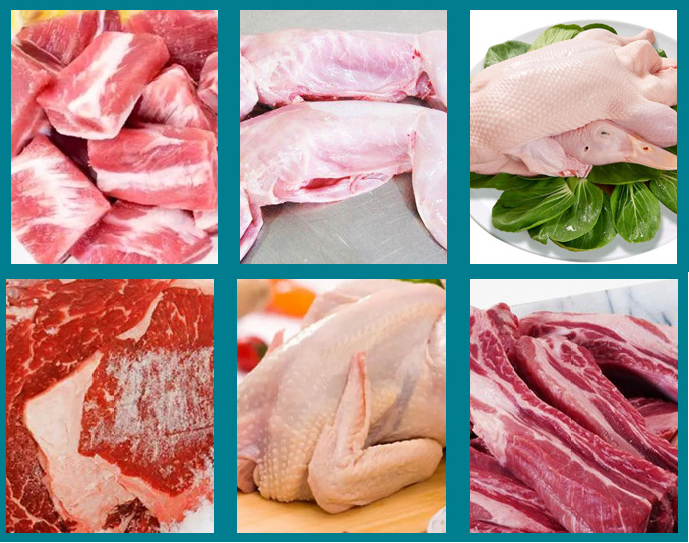 ---
Contact Info
HENAN LOFTY MACHINERY CO.,LTD
Email: info@loftymachinery.com
Website: www.loftymachinery.com
Contact: Erie Li
Whatsapp/Mobile:+8613619848687
Previous: Vegetable Washing Machine Classification
Next: Vegetable Washing Machine Classification