Vegetable & Fruit Processing Machine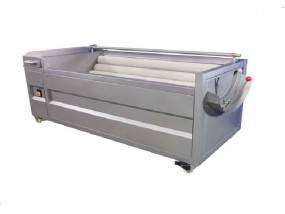 ※High quality food-grade stainless steel material, longer service life.
※All the operation is integrated in the buttons, easy to control and continuous handing.
※The brush and roller is high wear-resisting.
※Low consumption and high efficiency
※Can be used for washing or washing & peeling.
※Low broke rate with smooth surface after been peeled.
※Water saving.
FOB QINGDAO price: USD2700-USD8500/Set
Pls contact us for accurate price.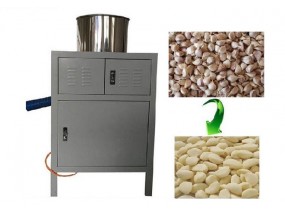 1) The machine has the function of automatic peeling, reduce the manual labor.
2) low malfunction rate, easy to be maintained and cleaned.
3) The garlic's skin can be peeled off naturally without damage to the closes, smooth surface, non-pollution.98% peeling rate.
4) Equipped with Auto-temperature control and conveying-material, and the garlic could be stored for long time
FOBQINGDAO price: USD1150-USD2250/Set
Pls contact us for accurate price.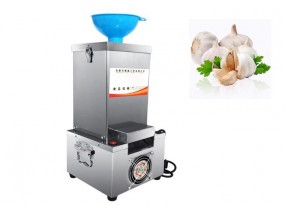 1. The machine structure is simple, 200W pure copper motor.
2. Durable, fast speed,low failure and low maintenance.
3. Small size, weighing about 8.5 kilograms.
4. 110V/220V as option.
5. Using the food grade stainless steel.
FOBQINGDAO price: USD75-USD140/Set
Pls contact us for accurate price.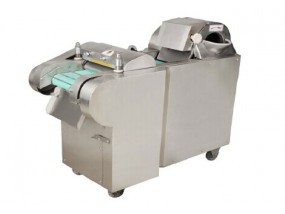 1) SUS 304 construction, meet the highest hygiene standards
2) Multiple Usage
3) Large Capacity & Easy Operation
4) Protection Device & Safety Switch
FOBQINGDAO price: USD1500-USD2500/set
Pls contact us for accurate price.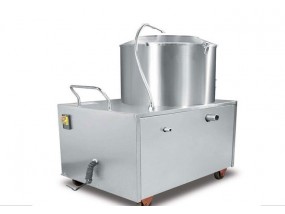 1) machine structure compact, easy to operate.
2) made of stainless steel, durable and hygienic.
3) higherthreshing rate, lower breakage, clean, health.
4) save time.& water. After cleaning and peeling, there will be no cracks and broken phenomenon.
5) the motor is inside, won't be damaged by water. Also the power switch is waterproof.
FOBQINGDAO price: USD750-USD890/Set
Pls contact us for accurate price.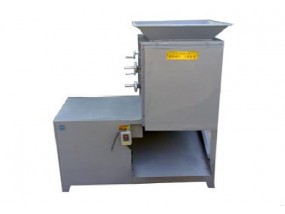 1) Convenient operation, high yield, no damage after breaking valve of garlic.
2) The space between rolls is adjustable,suitable for different size garlic separation.
3) Made of stainless steel which make sure the high quality.
4) No damage after separation and more than 95% separating efficiency.
5) Equipped fan inside to automatic separate clove, skin and rod of garlic.
6) Steady performance, practical, safe and easy to operate.
FOBQINGDAO price: USD1450-2800/Set
Pls contact us for accurate price.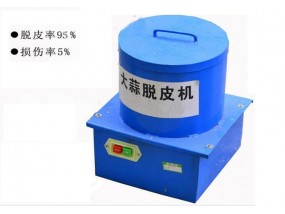 (1) Dry peeling, no need water,without pollution to the environment.
(2)Peeling rate up to 95%.
(3)Damage rate is 5%.
(4)During the process of peeling, garlic size without limit system, remove large and small garlic cloves at one time.
FOBQINGDAO price: USD$450-USD$1400/Set
Pls contact us for accurate price.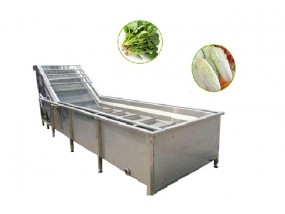 ◆Made of stainless steel, removing very clean and no damage to the material;
◆The vegetable and fruit in the water channel is scattered, rolled, cleaned and delivered under high pressure water and powerful bubble. The sand will fall to Isolation warehouse on the bottom and do not cause pollution again;
◆Very popular among the market, offering durable performance, ensure safe operation and low power consumption,available in various working specifications.
FOBQINGDAO price: USD4900-9600/Set
Pls contact us for accurate price.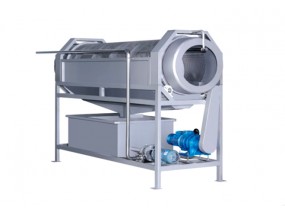 (1)high washing efficiency
(2)Low damage to material
(3)Energy,water-saving
(4)Easy to operation
(5)Stainless steel 304
FOBQINGDAO price: USD7500-USD30000/Set
Pls contact us for accurate price.
Displaying 1 to 9 ( of 9 products)
Lofty Machinery offers Vegetable Slicer Machine, multifunctional vegetable cutter machine, electric vegetable cutter, source supplier from China, attractive in price and quality with large capacity & easy operation.
Sometimes you want to buy a new electric vegetable cutter, but you do not really know what to look for. Therefore, it is advisable to inform yourself in advance and compare different criteria. For this, we have presented the different options in our extensive comparison of electric vegetable slicer machine. We hope this helps you make a purchase decision for electric vegetable slicer. We are one of best vegetable slicer machine provider in the market.
About Our vegetable slicer machine:
This is a machine whose parts in contact with food are made of stainless steel. It is designed to cut, slice and grate different types of vegetables such as cabbage, spinach, onions, garlic, chives, garlic, etc. You can also slice or cut fruits in general. The size of the cut is adjustable so that it can be adapted to the needs of the kitchen. Ideal for processing large quantities of food. The cutting speed and the conveyor belt can be adjusted according to the needs, for example:
Low speed conveyor belt with fast cutting speed results in small sizes.
Excellent product - Suitable for potatoes (potatoes), cucumbers, zucchini, radishes, beets, cheeses, noodles and much more.
Small and perfect size - It is a compact and small slicer, a size suitable for most vegetables. The rest of the cutter is the upper part of green in.
Easy to use and wash - Keeps your hands safe as there is no possibility of coming into contact with the blades. The device is easy to clean and without BPA.
Ergonomic design - easy to use just need to press the handle, then you can uniform and locking.
Save a lot of time - A higher efficiency that can save you a lot of time and energy compared to traditional kitchen tools.

We promise to provide on time Delivery once the order is place. In addition to delivering electric vegetable cutters at the lowest possible price we pay special attention to the right to change them.