Vegetable & Fruit Processing Machine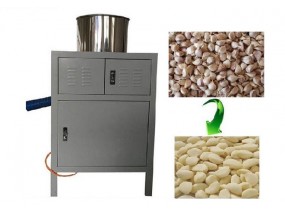 1) The machine has the function of automatic peeling, reduce the manual labor.
2) low malfunction rate, easy to be maintained and cleaned.
3) The garlic's skin can be peeled off naturally without damage to the closes, smooth surface, non-pollution.98% peeling rate.
4) Equipped with Auto-temperature control and conveying-material, and the garlic could be stored for long time
FOBQINGDAO price: USD1150-USD2250/Set
Pls contact us for accurate price.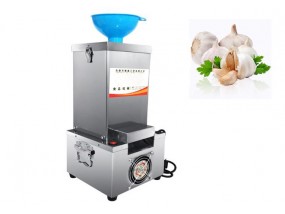 1. The machine structure is simple, 200W pure copper motor.
2. Durable, fast speed,low failure and low maintenance.
3. Small size, weighing about 8.5 kilograms.
4. 110V/220V as option.
5. Using the food grade stainless steel.
FOBQINGDAO price: USD75-USD140/Set
Pls contact us for accurate price.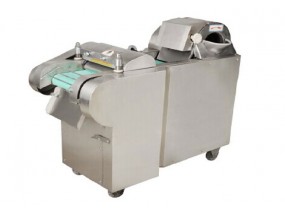 1) SUS 304 construction, meet the highest hygiene standards
2) Multiple Usage
3) Large Capacity & Easy Operation
4) Protection Device & Safety Switch
FOBQINGDAO price: USD1500-USD2500/set
Pls contact us for accurate price.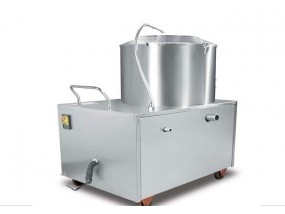 1) machine structure compact, easy to operate.
2) made of stainless steel, durable and hygienic.
3) higherthreshing rate, lower breakage, clean, health.
4) save time.& water. After cleaning and peeling, there will be no cracks and broken phenomenon.
5) the motor is inside, won't be damaged by water. Also the power switch is waterproof.
FOBQINGDAO price: USD750-USD890/Set
Pls contact us for accurate price.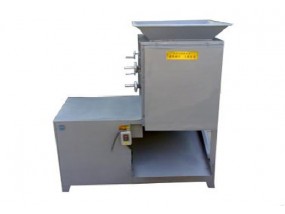 1) Convenient operation, high yield, no damage after breaking valve of garlic.
2) The space between rolls is adjustable,suitable for different size garlic separation.
3) Made of stainless steel which make sure the high quality.
4) No damage after separation and more than 95% separating efficiency.
5) Equipped fan inside to automatic separate clove, skin and rod of garlic.
6) Steady performance, practical, safe and easy to operate.
FOBQINGDAO price: USD1450-2800/Set
Pls contact us for accurate price.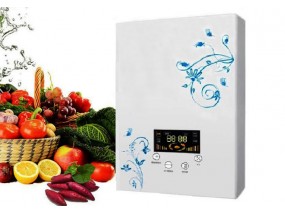 ※ LCD touch screen appearance
※ 96% pesticide removal
※ 90% heavy metals removal
※ 99% sterilization
※ Multi-Functional wall-mounted design
※ Bass work
FOBQINGDAO $18-$23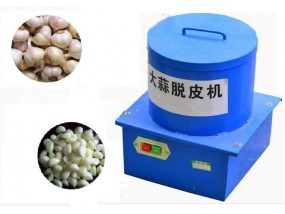 (1) Dry peeling, no need water,without pollution to the environment.
(2)Peeling rate up to 95%.
(3)Damage rate is 5%.
(4)During the process of peeling, garlic size without limit system, remove large and small garlic cloves at one time.
FOBQINGDAO price: USD$450-USD$1400/Set
Pls contact us for accurate price.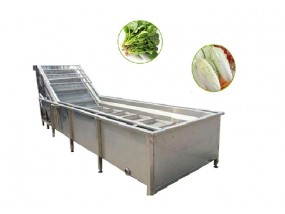 ◆Made of stainless steel, removing very clean and no damage to the material;
◆The vegetable and fruit in the water channel is scattered, rolled, cleaned and delivered under high pressure water and powerful bubble. The sand will fall to Isolation warehouse on the bottom and do not cause pollution again;
◆Very popular among the market, offering durable performance, ensure safe operation and low power consumption,available in various working specifications.
FOBQINGDAO price: USD4900-9600/Set
Pls contact us for accurate price.
Displaying 1 to 8 ( of 8 products)
As the main part of the fruit production line, fruit and vegetable washing machine is widely used in all kinds of fruit cleaning.

The fruit and vegetable pesticide residues can be eliminated by the fruit cleaning machine. The washing ingredients in the machine can effectively rinse the raw materials.
Fruit cleaning machines can be used to disinfect fruits and vegetables. Some fruit cleaners are equipped with a UV bactericidal system that can kill most common bacteria and prevent them from causing stomach trouble.The fruit washing machine can remove the impurities on the fruit. Every fruit product is contaminated by impurities such as dust and dirt when picked. Water spray and brushes can effectively eliminate impurities.
With the improvement of people's living standard, we pay more attention to health and hygiene. Fruit washing machines play an important role in industrial production, ensuring that fruits and vegetables are not contaminated. Therefore, it is important to choose fruit cleaning machine with good performance and durability.