Vegetable Fruit Slicer
Single Head Cabbage Carrot Cutting Machine
※ This machine is a single-head tomato cutting machine;
※ Simple operation, fast and convenient use;
※ By changing cutterhead or double frequency modulation to adjust speed of conveyor belt and chopping knife, various specifications of slices, shreds and dices can be cut;
※Whole machine is made of 304 stainless steel, which is safe, hygienic, beautiful and durable;
※ Shredded, sliced, and diced with uniform thickness and size, cutting surface tissue is fresh, fibrous tissue of fruits and vegetables is not damaged.
FOBQINGDAO price: USD900-USD1200/SET
Pls contact us for accurate price.

Product Details
Single Head Cabbage Carrot Cutting Machine
Product Description
180 Single Head Cabbage Carrot Cutting Machine can cut root vegetables and fruits into slices, shreds and cubes according to requirements.
Root vegetables: such as potatoes, sweet potatoes, various melons, onions, eggplants, bamboo shoots, etc.;
Fruits: such as apples, peaches, pears, bananas, etc.
Scope of Application:
It is suitable for dicing, shredding and strip cutting of white radish, carrot, potato, pineapple, taro, sweet potato, melon, onion, green pepper, mango, pineapple, apple, ham, papaya and other materials.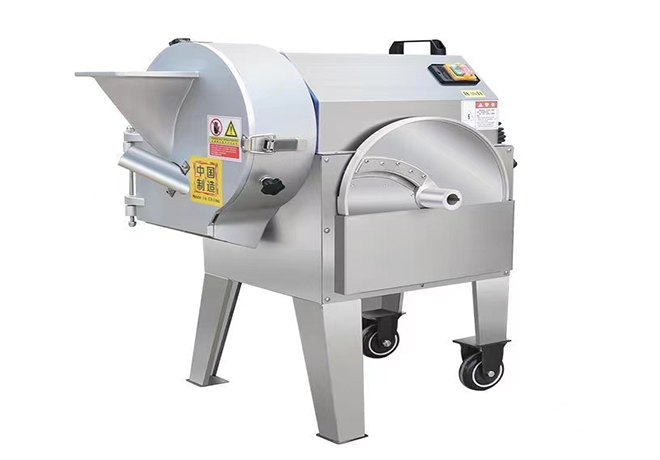 ---
Potato Cutting Machine Feature
1. Double Inlet Design
Double inlet design, suitable for different fruits and vegetables, one machine with multiple functions, saving time and effort.
2. Stainless Steel Cutterhead
Slicing, shredding, and dicingcutterhead can be switched at will, wear-resistant and durable,with good cutting effect.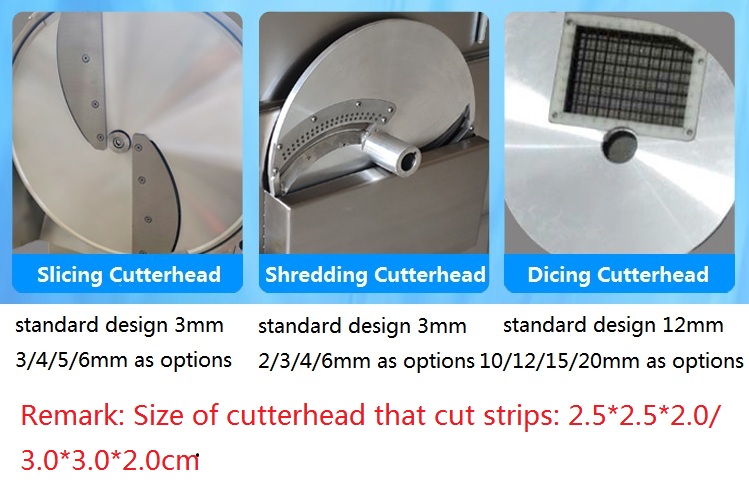 3. Stainless Steel Design
Vegetable Cutting Machine Price is low. It is made of SUS304, which is durable, corrosion-resistant, stable in operation and worry-free after sale.
4. Preferred Imported Accessories
Machine is equipped with imported accessories, which has high safety, saves labor and easy to maintain.
5. Wide Range of Applications
Suitable for catering companies, snack bars, hotel, restaurants, cafeterias, food factories, central kitchens, etc.
6. Accurate cutting, simple operation and convenient cleaning.
7. Dimensions: can be customized.
---
Technical Parameter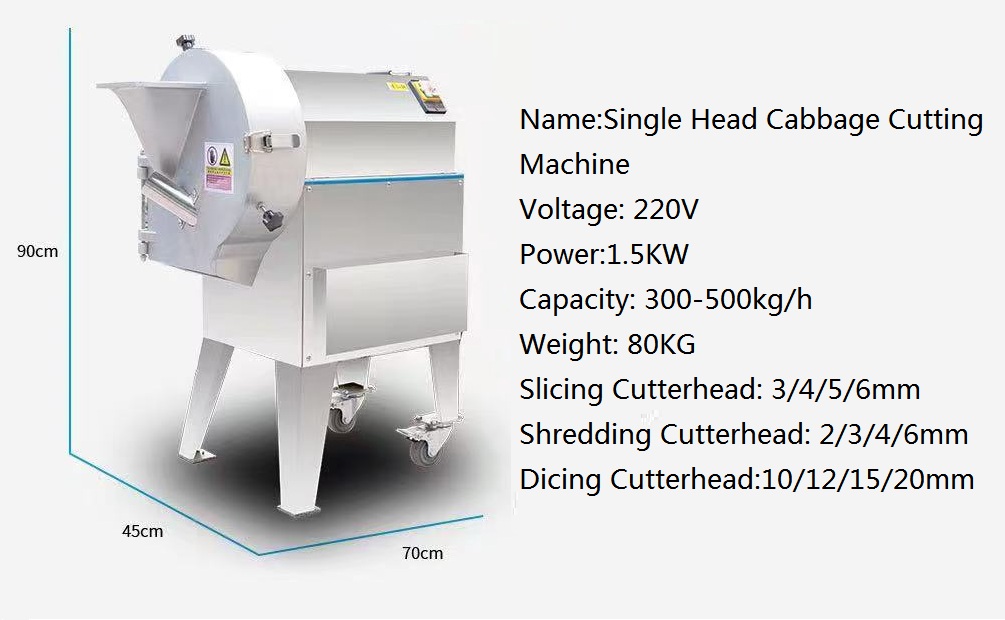 ---
End Product Effect Show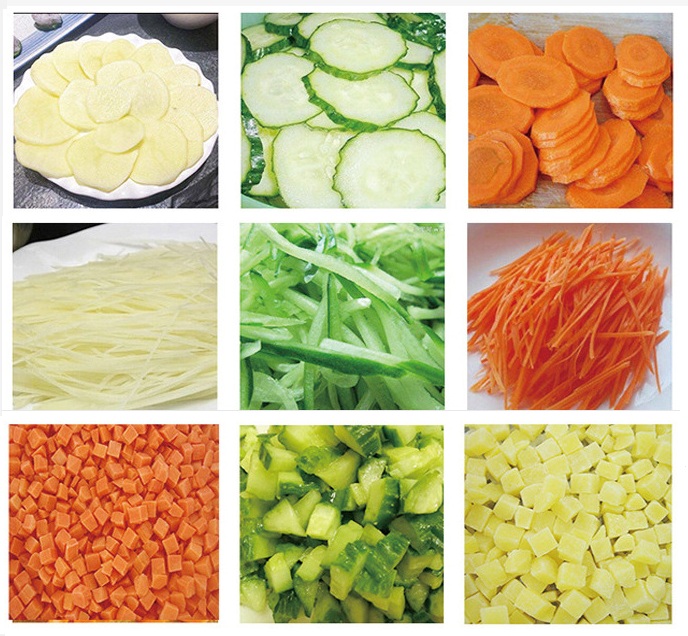 ---
More Details of Greens Cutting Machine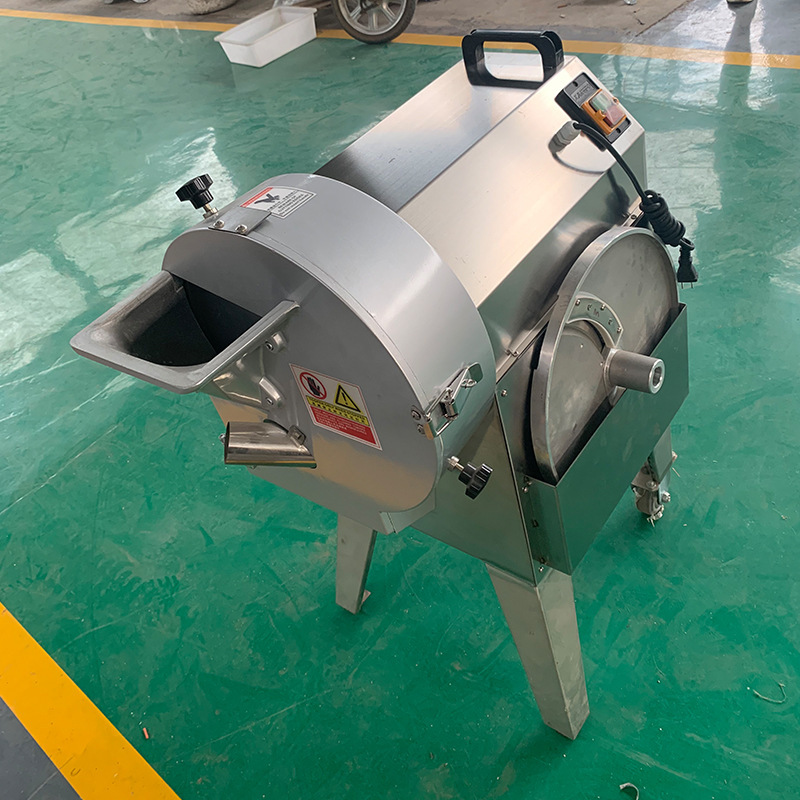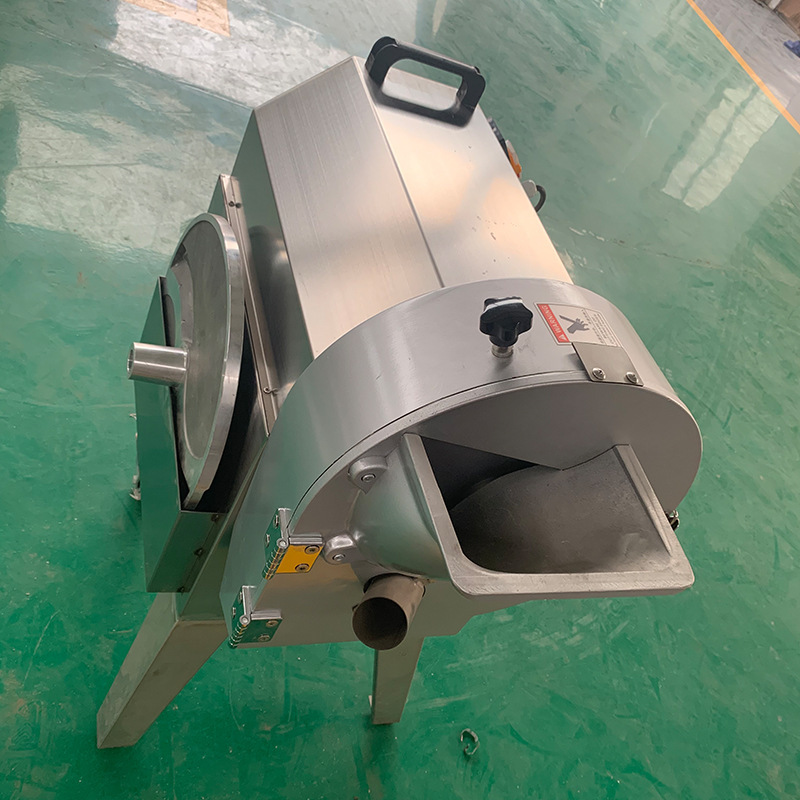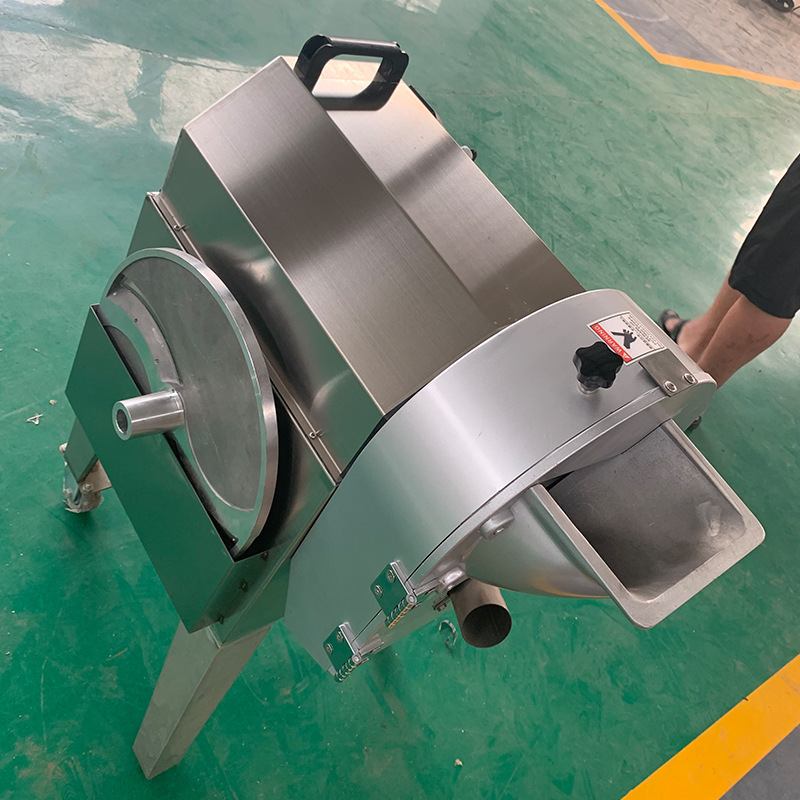 ---
Is not you want? Click here
Multifunctional Vegetable Slicer Machine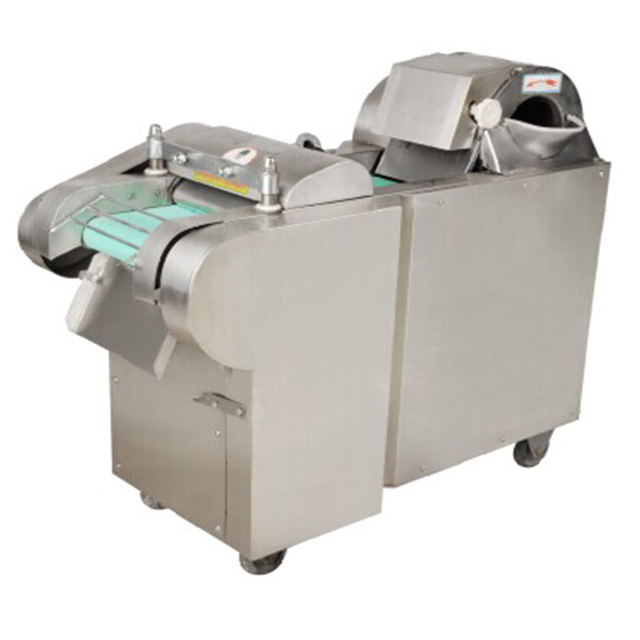 SS Commercial Meat Grinder Machine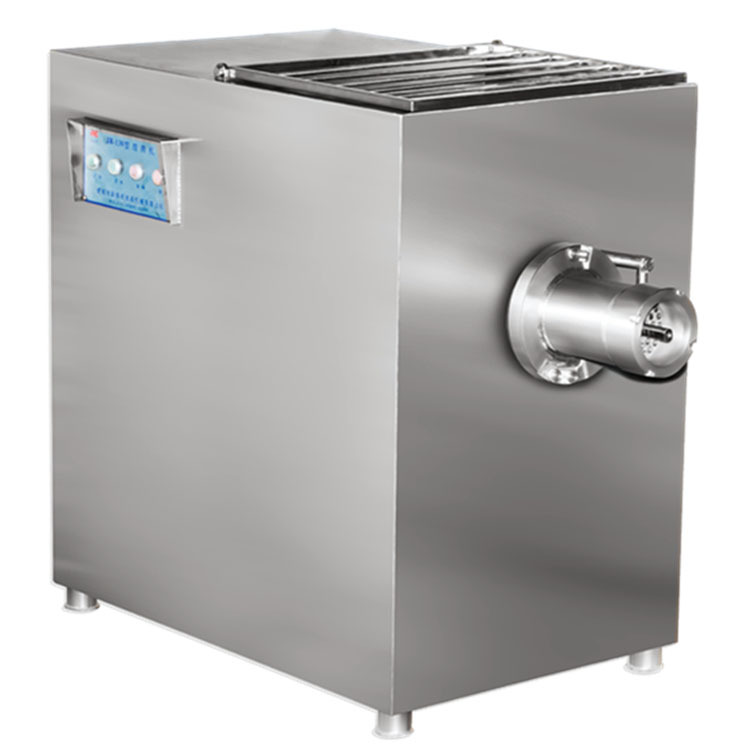 Commercial Double Head Vegetable Cutting Machine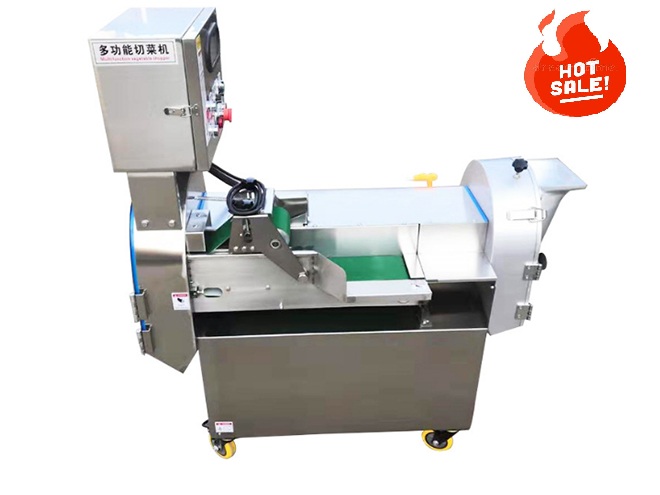 Automatic Dumpling Samosa Making Machine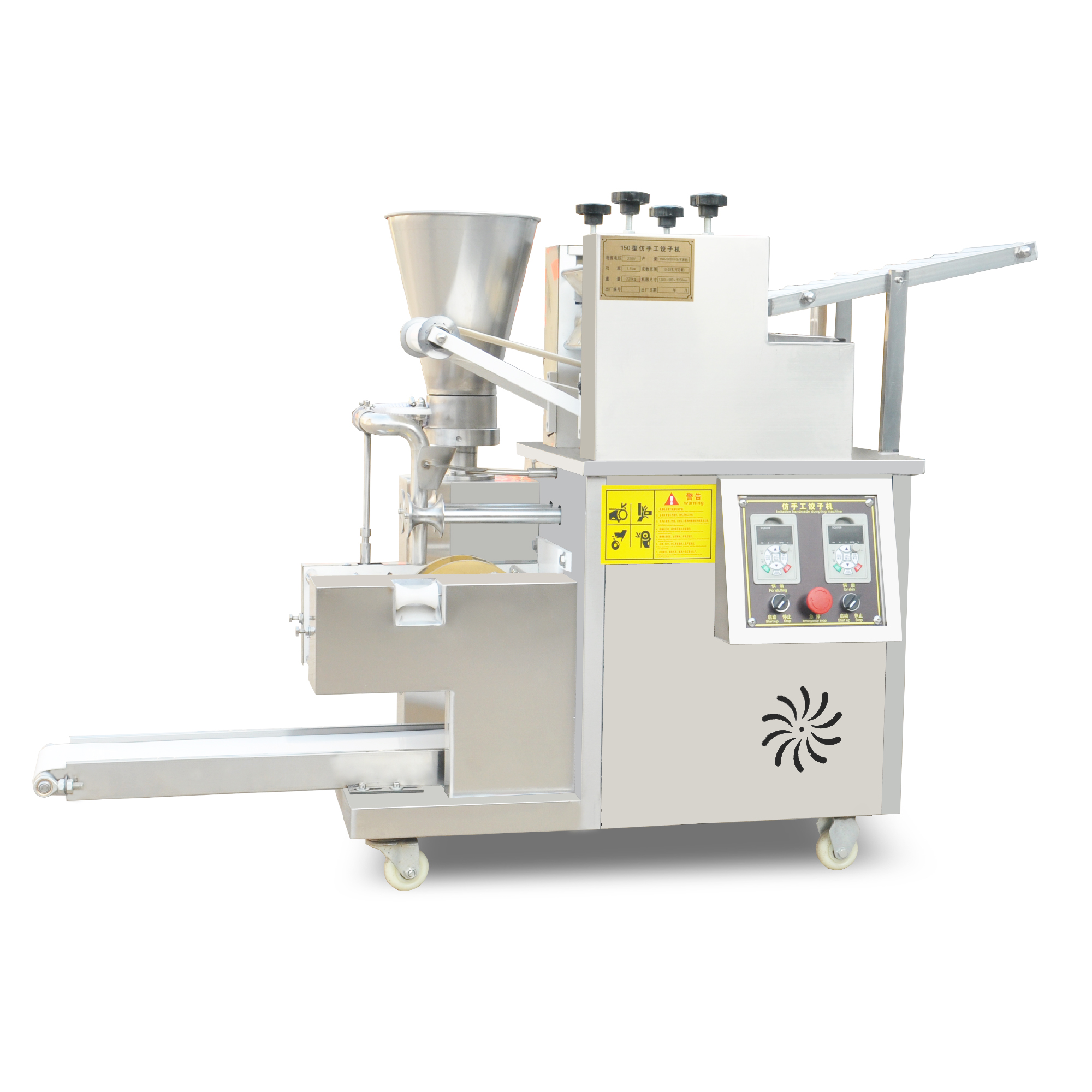 ---
Contact Info
HENAN LOFTY MACHINERY CO.,LTD
Email: [email protected]
Website: www.loftymachinery.com
Contact Person: Erie Li
Whatsapp/Mobile:+8613619848687